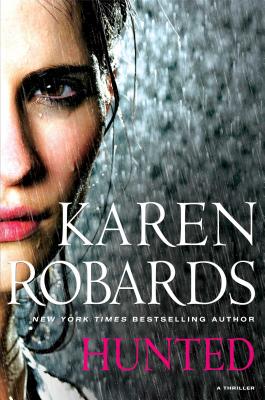 Hunted (Hardcover)
Gallery Books, 9781451678710, 384pp.
Publication Date: December 10, 2013
* Individual store prices may vary.
Description
In New York Times bestselling author Karen Robards's latest heart-pounding romantic suspense novel, a reckless former detective knows too much, and a hostage negotiator is forced to join him on the run for his life.

'Twas the night before Christmas . . . and dozens of rich, influential hostages are trapped inside a sprawling lakefront mansion in New Orleans. The perp? Detective Reed Ware, model cop turned outlaw. After receiving a panicked call from Hollis "Holly" Bayard, a teenage street tough with a penchant for amateur sleuthing who stumbles upon the scene of a drug-deal-turned- murder, Ware finds his and his friend's lives in dire danger. The crime Holly witnessed could be the biggest police cover-up this side of New Orleans—and no one's talking. Driven to desperate measures to uncover the truth, Ware stages a coup at a Christmas party for the New Orleans elite, including the mayor, the council chairman, the sheriff, and the superintendent of police, who just happens to be hostage negotiator Caroline Wallace's estranged father.

Cool, calm, controlled. That's Caroline's reputation. But when she's brought in to talk Ware off the proverbial ledge, she realizes no amount of false promises is going to placate this man, who looks even hotter than he did years ago when seventeen-year-old Caroline tried to seduce him. It was his duty to protect her family then. Now it's her turn . . . if she can think fast enough over the pounding of her heart.

When Caroline becomes wrapped up in the drama, it's clear the sizzling tension she shared with Ware never let up. And the harder she tries to defuse the situation, the more she begins to wonder whose side she's really on.
About the Author
Karen Robards is the New York Times, USA TODAY, and Publishers Weekly bestselling author of more than fifty books and one novella. Karen published her first novel at age twenty-four and has won multiple awards throughout her career, including six Silver Pens for favorite author. Karen was described by The Daily Mail as "one of the most reliable thriller...writers in the world." She is the mother of three boys and lives in Louisville, Kentucky.
or
Not Currently Available for Direct Purchase