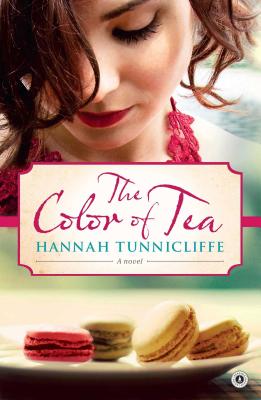 The Color of Tea
A Novel
Paperback

* Individual store prices may vary.
Description
An exciting debut novel set in the exotic, bustling streets of coastal China—a woman whose life is restored when she opens a small café and gains the courage to trust what's in her heart.

Macau: the bulbous nose of China, a peninsula and two islands strung together like a three-bead necklace. It was time to find a life for myself. To make something out of nothing. The end of hope and the beginning of it too.

After moving with her husband to the tiny, bustling island of Macau, Grace Miller finds herself a stranger in a foreign land—a lone redhead towering above the crowd on the busy Chinese streets. As she is forced to confront the devastating news of her infertility, Grace's marriage is fraying and her dreams of family have been shattered. She resolves to do something bold, something her impetuous mother would do, and she turns to what she loves: baking and the pleasure of afternoon tea.

Grace opens a café where she serves tea, coffee, and macarons—the delectable, delicate French cookies colored like precious stones—to the women of Macau. There, among fellow expatriates and locals alike, Grace carves out a new definition of home and family. But when her marriage reaches a crisis, secrets Grace thought she had buried long ago rise to the surface. Grace realizes it's now or never to lay old ghosts to rest and to begin to trust herself. With each mug of coffee brewed, each cup of tea steeped and macaron baked, Grace comes to learn that strength can be gleaned from the unlikeliest of places.

A delicious, melt-in-your-mouth novel featuring the sweet pleasures of French pastries and the exotic scents and sights of China, The Color of Tea is a scrumptious story of love, friendship and renewal.
Scribner, 9781451682823, 336pp.
Publication Date: June 5, 2012
About the Author
Born in New Zealand, Hannah Tunnicliffe is a self-confessed nomad. She has lived in Canada, Australia, England, Macau, and, while traveling Europe, a camper van named Fred. She currently lives in New Zealand with her husband and two daughters and coauthors the blog "Fork and Fiction," which explores her twin loves—books and food. Season of Salt and Honey is her second novel.