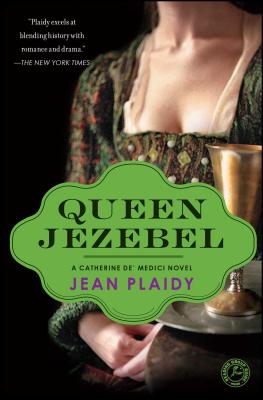 Queen Jezebel (Paperback)
A Catherine de' Medici Novel
Atria Books, 9781451686548, 464pp.
Publication Date: March 12, 2013
Other Editions of This Title:
Paperback (7/1/2006)
* Individual store prices may vary.
Description
Back in print after twenty years, the final novel in the classic Catherine de' Medici trilogy (that includes Madame Serpent and The Italian Woman) from the bestselling grande dame of historical fiction.

The final novel in the classic Catherine de' Medici trilogy from Jean Plaidy, the grande dame of historical fiction.

The aging Catherine de' Medici and her sickly son King Charles are hoping to end the violence between the feuding Catholics and Huguenots. When Catherine arranges the marriage of her beautiful Catholic daughter Margot to Huguenot king Henry of Navarre, France's subjects hope there will finally be peace. But shortly after the wedding, when many of the most prominent Huguenots are still celebrating in Paris, King Charles gives an order that could only have come from his mother: rid France of its "pestilential Huguenots forever." In this bloody conclusion to the Catherine de' Medici trilogy, Jean Plaidy shows the demise of kings and skillfully exposes Catherine's lifetime of depraved scheming.
About the Author
Jean Plaidy, the pen name of the prolific English author Eleanor Hibbert, was one of the preeminent authors of historical fiction for most of the twentieth century. Her novels have been translated into more than twenty languages and have sold more than 100 million copies worldwide. She died in 1993.
Praise For Queen Jezebel: A Catherine de' Medici Novel…
"As usual, Jean Plaidy's amazing portrayals of historical figures made this yet another riveting novel."