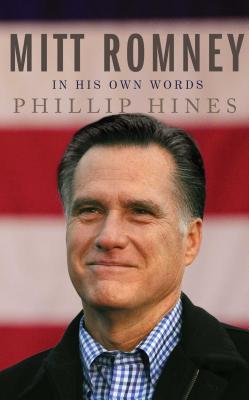 Mitt Romney in His Own Words (Paperback)
Threshold Editions, 9781451687804, 224pp.
Publication Date: May 15, 2012
* Individual store prices may vary.
Description
In the thought-provoking tradition of George Beahm's I, Steve: Steve Jobs in His Own Words, a book of quotes from 2012 Republican presidential hopeful, Mitt Romney.

Republican presidential candidate Mitt Romney has articulated his vision for America's future in an election-year tumult of campaign speeches and media interviews; now, this essential collection of Romney's direct quotes, past and present, is an invaluable primer that crystallizes his stance on domestic and social issues; national security; the economy; health care; and much more. Here, too, are his comments on his personal life, family, and faith—key insights into the man himself, in his own words.

"I do not define my candidacy by my religion. A person should not be elected because of his faith nor should he be rejected because of his faith." ("Faith in America" speech, 2007)

"We're the party of opportunity. We're the party of keeping taxes down. We're the party that want people to have choice in their schools and choice in their health care." (This Week with George Stephanopoulos, 2009)

"When I was a little kid, there used to be the ditty that went around: first comes love, then comes marriage, then comes the baby in the baby carriage. Today that idea is foreign to some kids."(The Charlie Rose Show, 2006)

"The older I get, the smarter Dad is. I pattern myself like him—his character, his sense of vision, his sense of purpose." (Time, 2007)

"America has been a force for good like no other in the world, and for that, we will make no apology." (Values Voter Summit, 2010)
About the Author
Phillip Hines is the author of LeBron James in His Own Words: An Unofficial Quotebook and, for college students, How I Make $20/Hour Going to the Beach, Concerts, Festivals, and Professional Sporting Events and How You Can, Too. He is also an independent contractor for several national and global experiential marketing companies, creating, planning, and executing campaigns for major brands, including Nissan, Quiznos, Wonka, Dell, Nintendo, and State Farm.
or
Not Currently Available for Direct Purchase