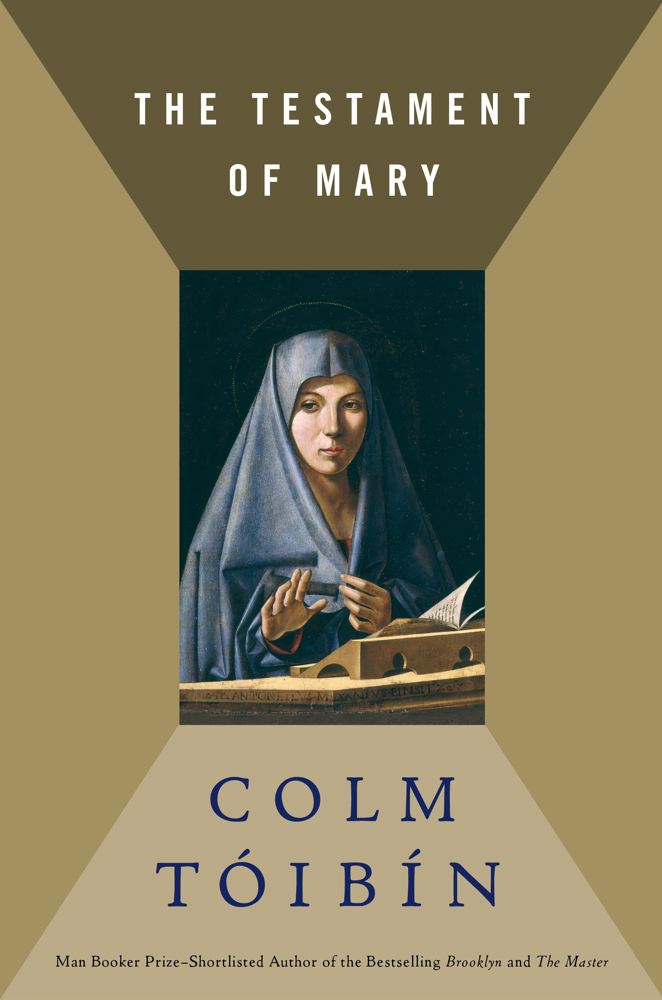 The Testament of Mary (Hardcover)
Scribner Book Company, 9781451688382, 81pp.
Publication Date: November 13, 2012
Description
Shortlisted for the 2013 Man Booker Prize, Colm Toibin's provocative, haunting, and indelible portrait of Mary presents her as a solitary older woman still seeking to understand the events that become the narrative of the New Testament and the foundation of Christianity. In the ancient town of Ephesus, Mary lives alone, years after her son's crucifixion. She has no interest in collaborating with the authors of the Gospel--her keepers, who provide her with food and shelter and visit her regularly. She does not agree that her son is the Son of God; nor that his death was "worth it;" nor that the "group of misfits he gathered around him, men who could not look a woman in the eye," were holy disciples. Mary judges herself ruthlessly (she did not stay at the foot of the Cross until her son died--she fled, to save herself), and is equally harsh on her judgement of others. This woman who we know from centuries of paintings and scripture as the docile, loving, silent, long-suffering, obedient, worshipful mother of Christ becomes a tragic heroine with the relentless eloquence of Electra or Medea or Antigone. Toibin's tour de force of imagination and language is a portrait so vivid and convincing that our image of Mary will be forever transformed.
Praise For The Testament of Mary…
"Tóibín is at his lyrical best in The Testament of Mary, a beautiful and daring work…it takes its power from the surprises of its language, its almost shocking characterization, its austere refusal of consolation."

-Mary Gordon


"[An] exquisite novella…Tóibín gives a familiar story startling intimacy."



"A heartfelt, powerful work."

-Sam Sacks


"Dramatic and poetic…A powerful, devastating story."

-Ron Charles


"Lovely, understated and powerfully sad, The Testament of Mary finally gives the mother of Jesus a chance to speak. And, given that chance, she throws aside the blue veil of the Madonna to become wholly, gloriously human."

-Annalisa Quinn


"Mary—silent, obedient, observant—has echoed down two millennia, cementing a potent ideal in the Western imagination. Now the masterful Irish writer Colm Tóibín puts a jackhammer to the cozy, safe, Christmas-card version in The Testament of Mary."

-Karen R. Long


"A slim, grave, exquisitely emotional book…The Testament of Mary is a spellbinding, surprisingly reverent book."

-Jeff Giles


"Tóibín applies a Joycean ruthlessness…Imagining himself into Mary's interior life is his boldest jump yet."

-Hermione Lee


"Tóibín's intimate approach make Mary feel more credible and human…The result, The Testament of Mary, feels true."

-Claire Cameron


"Tóibín suffuses the story with a sense of mystery and makes the reader feel (perhaps as never before) the tragedy of the crucifixion."

-Macy Halford
Advertisement