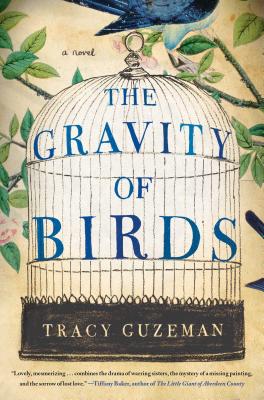 The Gravity of Birds (Hardcover)
A Novel
Simon & Schuster, 9781451689761, 304pp.
Publication Date: August 6, 2013
Other Editions of This Title:
Digital Audiobook (8/5/2013)
Paperback (7/1/2014)
Hardcover, Large Print (12/11/2013)
* Individual store prices may vary.
August 2013 Indie Next List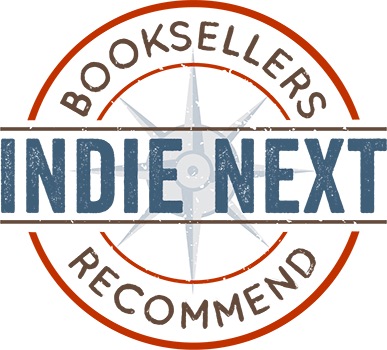 "The story begins at a lake retreat in New York state. Thomas Bayber, a young artist with great promise meets the Kessler family. The two teenage daughters, Alice and Natalie are enamored by Thomas. Jealousy unalterably affects the lives of all three of these characters for the next forty years. In those years Thomas becomes famous. Alice and Natalie disappear. Thomas informs his friend, an art professor, Dennis Finch that there is one more painting he had done that had never been shown. Stephen Jameson, an art authenticator is enlisted to help them find the missing artwork, but they must first find Alice and Natalie. The reader slowly becomes aware of the connecting threads that bind all of these characters together in the past as well as the present leading to a surprising conclusion. It was a very well written love story mystery tinged with the sadness of what might have been. Thoroughly enjoyable!"
— Nancy Nelson, Sunriver Books, Sunriver, OR
View the List
Description
In this compelling debut novel, an art authenticator and an art historian are employed by a famous, reclusive painter to sell a never-before-seen portrait, leading them to discover devastating secrets two sisters have kept from each other, and from the artist who determined the course of their lives.

How do you find someone who wants to be lost?

Sisters Natalie and Alice Kessler were close, until adolescence wrenched them apart. Natalie is headstrong, manipulative—and beautiful; Alice is a dreamer who loves books and birds. During their family's summer holiday at the lake, Alice falls under the thrall of a struggling young painter, Thomas Bayber, in whom she finds a kindred spirit. Natalie, however, remains strangely unmoved, sitting for a family portrait with surprising indifference. But by the end of the summer, three lives are shattered.

Decades later, Bayber, now a reclusive, world-renowned artist, unveils a never-before-seen work, Kessler Sisters—a provocative painting depicting the young Thomas, Natalie, and Alice. Bayber asks Dennis Finch, an art history professor, and Stephen Jameson, an eccentric young art authenticator, to sell the painting for him. That task becomes more complicated when the artist requires that they first locate Natalie and Alice, who seem to have vanished. And Finch finds himself wondering why Thomas is suddenly so intent on resurrecting the past.

In The Gravity of Birds histories and memories refuse to stay buried; in the end only the excavation of the past will enable its survivors to love again.
About the Author
Tracy Guzeman lives in the San Francisco Bay Area. Her work has appeared in Gulf Coast, Vestal Review, and Glimmer Train Stories. The Gravity of Birds is her first novel.
Praise For The Gravity of Birds: A Novel…
"If literary fiction is on the verge of extinction . . . Tracy Guzeman's The Gravity of Birds ought to inspire new hope for an endangered species. With its deft interweaving of psychological complexity and riveting narrative momentum, with its gorgeous prose and poetic justice, Guzeman's book is about sibling rivalry, tragedies, and resurrections. And it's irresistibly exquisite."

"The captivating prose of Tracy Guzeman's first novel instantly pulls you into the lives of the Kessler sisters, Alice and Natalie, and their intertwined love story with Thomas Bayber, an attractive young artist. Forty years later, as Bayber lies dying, he sends two trusted, but disparate, colleagues to find a missing painting that the Kessler sisters possess. Clandestine love affairs, painterly clues and a world of untruths come seamlessly together in this exceptional debut."

"In this richly textured novel, two young sisters encounter art and their sensuality under the watchful gaze of a seductive painter. Forty-four years later, when a never-before-seen portrait of them is unveiled, a complex web of jealousy and heartache is exposed."

"In this riveting debut novel, a famous artist-recluse unveils a 40-year-old painting never shown before, then sends collectors on a scavenger hunt to locate two teenage girls who posed for him, but disappeared decades ago."

"A compelling debut . . . This book is about details and secrets—and possessing the perceptiveness to notice how details can reveal secrets. . . . Guzeman creates flesh-and-blood characters that readers come to care about."

"The deep waters of family secrets contribute to the atmosphere of intrigue."

"Talented . . . incredibly assured . . . her cast of endearing eccentrics and her stellar prose will win a loyal audience."

"[The Gravity of Birds] exhibits, particularly in characterization and dialogue, glimmers of genius."

"A lovely, mesmerizing novel. The Gravity of Birds combines the drama of warring sisters, the mystery of a missing painting, and the sorrow of lost love into a haunting elegy that will, like the artwork it describes, leave you breathless. The paintings and characters that Tracy Guzeman creates will seep into your imagination and take up permanent residence, changing the way you think about art."
— Tiffany Baker, author of The Little Giant of Aberdeen County and The Gilly Salt Sisters

"Lovely! The Gravity of Birds is a warm-hearted, assured, and haunting debut. In prose that is always graceful and often breathtaking, Tracy Guzeman delivers a compelling story of the love of art, and the art of love."
— Meg Waite Clayton, author of the national bestseller The Wednesday Sisters

"The Gravity of Birds is one of those rare, exquisitely written novels that haunt you long after you've finished the last page. Guzeman writes of both the fragility of the human spirit and its inner strength. The book unfurls like a hidden canvas, soaked with color, emotional longing, and a desire to make sense of what is often too painful to be said without the assistance of art. It is a novel not to be missed."
— Alyson Richman, best-selling author of The Lost Wife

"Tracy Guzeman's The Gravity of Birds is part mystery, part psychological drama and intriguing love story. This is a stunning debut. It's a brilliant tale, written in evocative language, and every page is pure seduction. I want to scream from the rooftops: read this book!"
— Ellen Sussman
Book Videos
or
Not Currently Available for Direct Purchase