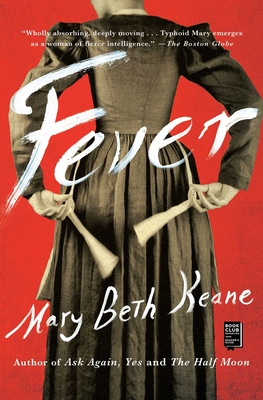 Fever (Paperback)
A Novel
Scribner, 9781451693423, 336pp.
Publication Date: March 18, 2014
* Individual store prices may vary.
March 2013 Indie Next List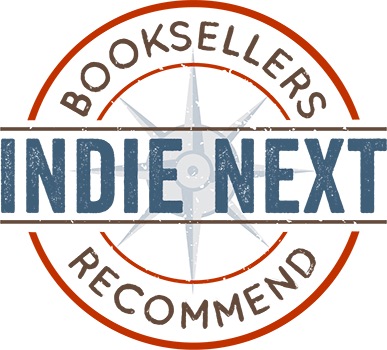 "This is the story of Mary Mallon - the infamous 'Typhoid Mary' -- who carried the typhus disease to an epidemic level among New York City residents during the first decade of the 1900s. Although perfectly healthy, it was believed that Mary was manufacturing typhoid bacilli inside her body and infecting those with whom she came in contact. She was forcibly hospitalized for three years until being released by the court under the condition she would never cook for hire again. Her Irish upbringing and talent as a cook caused her to defy that order, and she risked a return to the hospital. This is an intimate story and a compelling read."
— Carol Hicks, Bookshelf At Hooligan Rocks, Truckee, CA
View the List
Description
The "infectiously readable" (Vanity Fair) novel about the woman known as "Typhoid Mary," who becomes, "in Keane's assured hands…a sympathetic, complex, and even inspiring character" (O, The Oprah Magazine).

Mary Beth Keane, named one of the 5 Under 35 by the National Book Foundation, has written a spectacularly bold and intriguing novel about the woman known as "Typhoid Mary," the first person in America identified as a healthy carrier of Typhoid Fever.

On the eve of the twentieth century, Mary Mallon emigrated from Ireland at age fifteen to make her way in New York City. Brave, headstrong, and dreaming of being a cook, she fought to climb up from the lowest rung of the domestic-service ladder. Canny and enterprising, she worked her way to the kitchen, and discovered in herself the true talent of a chef. Sought after by New York aristocracy, and with an independence rare for a woman of the time, she seemed to have achieved the life she'd aimed for when she arrived in Castle Garden. Then one determined "medical engineer" noticed that she left a trail of disease wherever she cooked, and identified her as an "asymptomatic carrier" of Typhoid Fever. With this seemingly preposterous theory, he made Mallon a hunted woman.

The Department of Health sent Mallon to North Brother Island, where she was kept in isolation from 1907 to 1910, then released under the condition that she never work as a cook again. Yet for Mary—proud of her former status and passionate about cooking—the alternatives were abhorrent. She defied the edict.

Bringing early-twentieth-century New York alive—the neighborhoods, the bars, the park carved out of upper Manhattan, the boat traffic, the mansions and sweatshops and emerging skyscrapers—Fever is an ambitious retelling of a forgotten life. In the imagination of Mary Beth Keane, Mary Mallon becomes a fiercely compelling, dramatic, vexing, sympathetic, uncompromising, and unforgettable heroine.
About the Author
Mary Beth Keane was born in the Bronx to Irish parents and grew up in Rockland County, New York. She attended Barnard College and the University of Virginia, where she received an MFA in Fiction. In 2011, she was named one of the National Book Foundation's "5 under 35," and in 2015 she was awarded a John S. Guggenheim fellowship for fiction writing. She currently lives in Pearl River, New York with her husband and their two sons. She is the author of The Walking People, Fever, and Ask Again, Yes.
Praise For Fever: A Novel…
"[A] gripping historical novel…Mary Beth Keane gives Mary her own voice, creating a richly sympathetic and provocative portrait of the very real person behind the pariah."
— Caroline Leavitt

"In Mary Beth Keane's wholly absorbing, deeply moving new novel, Mallon emerges as a woman of fierce intelligence and wrongheaded conviction…Transforming a lived past into riveting fiction, Keane gives us a novel that thrums with life, and a heroine whose regrets, though entirely specific, feel utterly familiar."
— Kate Tuttle

"In Keane's assured hands, [Mary Mallon] becomes a sympathetic, complex and even inspiring character…Not only is Fever a compelling read for anyone who gets drawn into medical mystery shows, it will also send shivers through anyone who's ever felt the ill effects of gossip or hypocrisy."

"Keane continues to impress with Fever, her historical novel about Mary Mallon, better known as Typhoid Mary…Keane resurrects New York City in all its teeming, sometimes seamy splendor."
— Susan Grimm

"Keane builds a sympathetic character…the result is that, while we occasionally forget that Mary's disease is inherently linked with her fate, we never lose sight of her as an afflicted individual."
— G. Clay Whittaker

"[Keane] is a talented storyteller, her style plain and steady, not unlike Mary's demeanor. What's most remarkable about this novel is its brilliantly visceral vision of everyday life in early-1900s New York City, a rich and detailed working-class backdrop filled with the sights, sounds and smells of tenement squalor, overcrowded apartments, unsanitary conditions, sweatshops, and streets teaming with people trying to survive…If you have an appetite for historical fiction, this novel could be infectious."
— Don Oldenburg

"Mary Beth Keane inhabits Typhoid Mary in the infectiously readable Fever."
— Elissa Schappell

"[A] tender, detailed portrayal of willed ignorance collapsing in the face of truth…A fine novel."
— Patrick McGrath

"[Fever] is fluent and confident…Even if you aren't interested in the medical detective story, you'll enjoy the rich portrayal of work and class divisions at the turn of the 20th century."
— Brigitte Frase

"[Keane] paints a more sympathetic portrait than ever before…[A] fascinating story."
— David Martindale

"[Keane] constructs a vivid and compelling backstory for her heroine, and a wonderfully complete picture of life of New York City in the early 20th century."
— Karen Croke

"An absorbing and beautifully written novel…"
— Rose Solari

"A novel as rich in drama and the turn-of-the-20th-century atmosphere of New York as Erik Larson's The Devil in the White City is of Chicago…[Fever] is part science mystery, part love story, part legal thriller—but, finally, just a damn good novel."

"[An] excellent novel…Keane takes the facts and spins a probable life in such a way that one cannot help but cheer Mary on despite the knowledge that she carried potential death with her at all times. Looking back on Typhoid Mary a century later, Keane has given her the justice that eluded her during her lifetime."
— Tamela McCann

"Fans of The Immortal Life of Henrietta Lacks will find stirring parallels in Fever. Ultimately, this is a story that provokes a deeper understanding of the tenuous relationship between love, personal liberty and the common good."
— W.S. Lyon

"In this compelling historical novel, the infamous Typhoid Mary is given great depth and humanity by the gifted Keane…A fascinating, often heartbreaking novel."
— Joanne Wilkinson

"Keane has replaced the 'Typhoid Mary' cliché with a memorable and emotional human story."
— Andrea Brooks

"Keane's Mallon is a fiercely independent woman grappling with work, love, pride and guilt…A memorable biofiction that turns a malign figure of legend into a perplexing, compelling survivor."

"Keane rescues Typhoid Mary from her 'cautionary tale' status by telling her true story…Fever seldom disappoints in capturing the squalid new world where love exists in a battlefield both biological and epochal."

"Like the silent carrier who is its heroine, this novel is so quietly assured that you won't suspect it capable of transmitting such violence. It will seize you with its breathtaking intensity, its authority, and its beating heart."
— Eleanor Henderson, author of Ten Thousand Saints

"Fever manages to rescue a demonized woman from history and humanize her brilliantly. Mary Beth Keane brings to light a moving love story behind the headlines, and she carries the reader forward with such efficiency, you will hardly notice how graceful are her sentences and how entwined you have become with this fascinating, heart-breaking story."
— Billy Collins

"Fever is a gripping, morally provocative story of love and survival that will take you by surprise at every turn. It is also a radiant portrait of a uniquely indomitable woman and of a uniquely tumultuous time in the history of our country. Bravely and brilliantly, Keane has brought to life the intimate human tragedy obscured by the scornful cliché 'Typhoid Mary'; you will never utter those words again without remembering, and mourning, the real Mary Mallon."
— Julia Glass, author of Three Junes and The Widower's Tale

"I read [Fever] in a fever—the fever of emotional suspense that makes all the best books so essential…Mary Mallon is a show-stopping, strong-willed, heartbreaking heroine, and the New York in which she lived a hundred years ago comes stunningly alive as the backdrop for the story of her long and rich but star-crossed life."
— Julia Glass