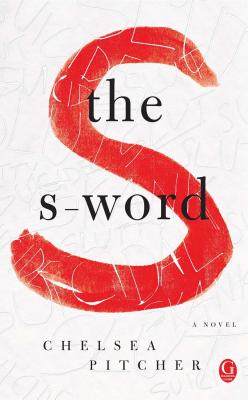 The S-Word (Paperback)
Gallery Books, 9781451695168, 298pp.
Publication Date: May 7, 2013
* Individual store prices may vary.
Description
Lizzie wasn't the first student at Verity High School to kill herself this year. But the difference is, she didn't go quietly. Lizzie's reputation is destroyed when she's caught in bed with her best friend's boyfriend on prom night. With the whole school turned against her, and Angie not speaking to her, she takes her own life. But someone isn't letting her go quietly. As graffiti and photocopies of Lizzie's diary plaster the school, Angie begins a relentless investigation into who, exactly, made Lizzie feel she didn't deserve to keep living. And while she claims she simply wants to punish Lizzie's tormentors, Angie's own anguish over abandoning her best friend will drive her deep into the dark, twisted side of Verity High--and she might not be able to pull herself back out.
Praise For The S-Word…
"Debut author Pitcher explores the consequences of bullying and social stigmatizing with swagger in this noirish mystery. When Angie's boyfriend cheats on her with her best friend Lizzie, Angie is devastated and ends their friendship—never expecting that Lizzie will be branded a slut (someone repeatedly writes the word on her car and locker) and driven to suicide. Following Lizzie's death, the graffiti reemerges; eerily, the handwriting mimics Lizzie's and reads, "suicide slut." Pages stolen from Lizzie's diary also find their way into students' lockers (and into sections of the book). Angie launches a covert investigation, and her interrogations of her suspects—including a femme fatale who reclines on pianos in the drama department when she's not running the newspaper, a misogynistic math geek, and a hard-drinking cheerleader—put a playful spin on the detective genre. When Angie is immersed in her role as sleuth, her cynicism and blasé attitude toward school can come across as phony, but the vulnerability shown when she falls for a cross-dressing outsider and her reflections on her friendship with Lizzie soften the hardboiled edges. Ages 14–up."