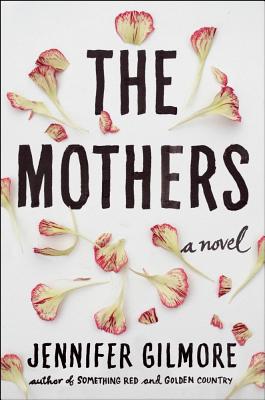 The Mothers (Hardcover)
Scribner Book Company, 9781451697254, 277pp.
Publication Date: April 9, 2013
* Individual store prices may vary.
or
Not Currently Available for Direct Purchase
Description
A taut, emotionally gripping novel about one couple's passionate desire for a child and their heartrending journey through adoption--from a critically acclaimed writer whose "voice is at turns wise and barbed with sharp humor" (Vanity Fair). Poignant, raw, and insightful, Jennifer Gilmore's third novel is an unforgettable story of love, family, and motherhood. With a "voice that is] at turns wise and barbed with sharp humor" (Vanity Fair), Gilmore lays bare the story of one couple's ardent desire for a child and their emotional journey through adoption. Jesse and Ramon are a loving couple, but after years spent unsuccessfully trying to get pregnant, they turn to adoption, relieved to think that once they navigate the bureaucratic path to parent-hood they will have a happy ending. But nothing has prepared them for the labyrinthine process--for the many training sessions and approvals; for the constant advice from friends, strangers, and "experts"; for the birthmothers who contact them but don't ultimately choose them; or even, most shockingly, for the women who call claiming they've chosen Jesse and Ramon but who turn out never to have been pregnant in the first place. Jennifer Gilmore's eloquence about the human heart--its frailties and complexities--and her razor-sharp observations about race, class, culture, and changing family dynamics are spectacularly combined in this powerful novel. Suffused with passion and fury, The Mothers is a taut, gripping, and satisfying book that will stay with readers long after they turn the last page.
Praise For The Mothers…
"The Mothers is a searing examination of the very human desire to be that seemingly simple thing: a mother. Jennifer Gilmore explores the emotional depth and breadth of mothering with raw honesty and her signature grace." —Ann Hood author of The Red Thread and The Knitting Circle



"With a deft touch, lacerating humor, and a gaze at once steely and tenderhearted, Jennifer Gilmore takes us deep into the experience of maternal desire. This is a thoughtful, emotionally resonant and intimate novel."
—Dani Shapiro, author of Devotion and Slow Motion



"Motherhood, like all great topics for a novel, can overwhelm. It's a massive subject with many aspects; how to even approach it? Jennifer Gilmore jumps in, beautifully, in The Mothers, which explores the deep and plangent desire for a child, but also takes on the epic state of contemporary motherhood itself: its status, its limitations, its pleasures and sorrows, and the fantasies that inevitably surround it. This well-observed exploration of maternity both day-to-day and existential has the ache of longing at its heart, and the result is both broad and personal, and always engaging."

-Meg Wolitzer


"I couldn't stop reading it—it had the harrowing qualities of a psychological thriller, the comedy of a familiar Jewish family, and was alternately hysterically funny and heartbreaking. It is down to the bone stripped-bare honest."

-A.M. Homes,


"Heartfelt….Though often painful to read, thiscandid account at once embraces 'the possibility for anything'."



"Gilmore has written a humane, realistic novel ofthe penetrating sorrow of people deprived by biology of their overwhelming needto be parents and of the harrowing, obstacle-riddled path to adoption."



"A wrenching examination of parenthood that ends on a hopeful note."




"[Readers] will embrace Gilmore's willingness to probe deeply into her ugliest feelings."




"With scalpel-like precision, Ms. Gilmore takes apart the standard adoptive-parent narrative….Gilmore is a gifted novelist."




"Faced with the incredibly daunting tasking of doing justice to such a universal and intricate subject, Gilmore rises exquisitely to the occasion….unflinching, touching, and even laugh-out-loud funny."
Coverage from NPR
Advertisement