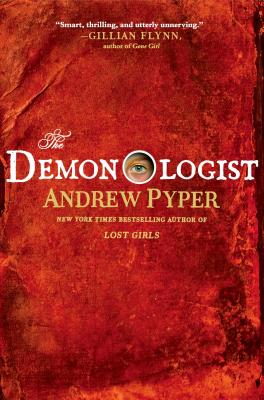 The Demonologist
A Novel
Hardcover

* Individual store prices may vary.
Other Editions of This Title:
Digital Audiobook (3/4/2013)
Paperback (3/11/2014)
Hardcover, Large Print (8/7/2013)
CD-Audio (3/5/2013)
March 2013 Indie Next List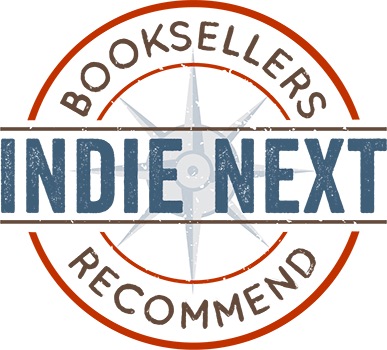 "Renowned Milton scholar David Ullman is offered a huge sum to travel abroad to document a phenomenon. With his personal life in tatters, he and his daughter, Tess, fly to Venice for a brief vacation and this one small project. David returns alone, caught up in the battle of a lifetime to rescue Tess from an enemy he can't touch or see. Following clues from Paradise Lost, the book on which he built his reputation, David undertakes a desperate search to solve the puzzle and fight the unknown powers. Pyper combines non-stop action, metaphysical questions, a touch of conspiracy, and poetic references in a story that leaves readers breathless."
— Becky Milner, Vintage Books, Vancouver, WA
View the List
Description
**WINNER OF THE 2014 THRILLER AWARD FOR BEST NOVEL**

Fans of The Historian won't be able to put down this spellbinding literary horror story in which a Columbia professor must use his knowledge of demonic mythology to rescue his daughter from the Underworld.

Professor David Ullman is among the world's leading authorities on demonic literature, with special expertise in Milton's Paradise Lost. Not that David is a believer—he sees what he teaches as a branch of the imagination and nothing more. So when the mysterious Thin Woman arrives at his office and invites him to travel to Venice and witness a "phenomenon," he turns her down. She leaves plane tickets and an address on his desk, advising David that her employer is not often disappointed.

That evening, David's wife announces she is leaving him. With his life suddenly in shambles, he impulsively whisks his beloved twelve-year-old daughter, Tess, off to Venice after all. The girl has recently been stricken by the same melancholy moods David knows so well, and he hopes to cheer her up and distract them both from the troubles at home.

But what happens in Venice will change everything.

First, in a tiny attic room at the address provided by the Thin Woman, David sees a man restrained in a chair, muttering, clearly insane… but could he truly be possessed? Then the man speaks clearly, in the voice of David's dead father, repeating the last words he ever spoke to his son. Words that have left scars—and a mystery—behind.

When David rushes back to the hotel, he discovers Tess perched on the roof's edge, high above the waters of the Grand Canal. Before she falls, she manages to utter a final plea: Find me.

What follows is an unimaginable journey for David Ullman from skeptic to true believer. In a terrifying quest guided by symbols and riddles from the pages of Paradise Lost, David must track the demon that has captured his daughter and discover its name. If he fails, he will lose Tess forever.
Praise For The Demonologist: A Novel…
"Smart, thrilling, and utterly unnerving. Pyper's gift is that he deeply respects his readers, yet still insists on reducing them to quivering children. I like that in a writer."
— Gillian Flynn

"Plenty of books claim to be scary, but this is genuinely terrifying, don't-read-late-at-night stuff. Thrilling, compelling and beautifully written, The Demonologist makes Rosemary's Baby feel like a walk in the park."
— S.J. Watson

"It's impossible to ignore the devils and demons who have a tangible presence in this story, but the novel's deeper pleasure comes from the analysis Ullman applies to these horrors . . . Bring on the devils."

"In the sly, creepy and often-horrific The Demonologist, Andrew Pyper knows how to get under the skin of even the most rational reader."

"A chilling novel for readers who like their horror presented with literary flair."

"Mesmerizing . . . The plot zigs and zags. Coincidences turn into horrors. Appearances deceive. This novel will haunt you relentlessly."

"The intellectual's Stephen King, Pyper lifts a tale of the impossible to the realm of waking nightmare."

"A mesmerizing and melancholy narrative voice lends chilling credibility to this exceptional supernatural thriller."

"This book is going to be big, and it's going to be popular, and it absolutely deserves to be both of these things. You should buy it, and read it, and let it scare you stupid."

"A fast-paced Exorcist-meets-Da Vinci Code."

"A complex novel about loss, anger, faith, grief, love and forgiveness . . . [The Demonologist] will frighten you out of your shoes."

"Pyper's novel is enthralling in its subdued intensity. There are no pyrotechnics à la William Peter Blatty's The Exorcist—more a slow burn to a pulse-pounding end."

"Pyper is an intelligent writer, steeped in Miltonian symbolism, gifted with language . . . This artful literary exploration of evil's manifestation makes for a sophisticated horror tale."

"The evil of Milton's pandemonium comes to life . . . Pyper's novel takes on "things that go bump in the brain" and delivers a stirring entry in the supernatural thriller genre."

"Looking at the premise . . . you could be forgiven for thinking you're about to crack open another DaVinci Code imitator, a sensationalistic voyage of carefully placed clues, perfectly timed cliffhangers and impossible revelations. Don't fall for it. In these pages, Pyper has done something more. . . . The Demonologist is at its heart a painfully human drama about loss, redemption and belief. . . . A surprisingly weighty page-turner."

"With The Demonologist, Andrew Pyper has created a truly blood-curdling work that will have readers looking over their shoulders and on edge from beginning to end. Whereas other classics in the genre have focused on battling evil, this novel seeks to understand the very nature of evil from its origins. The fact that he is able to breathe life into the book's plausibility creates an unsettling feeling and completely satisfying horror read without ever becoming clichéd in the process."

"Part horror, part thriller, all page-turner . . . The Demonologist has all the twisting excitement of a Dan Brown novel, and all the lurid, gory violence of a Stieg Larsson."

"Pyper's a star because he writes so spectacularly. The entire story is drenched in dread, and his most terrifying scenes are so vivid, you'd best not be reading the book just before hitting the sack."

"This is storytelling that transcends the boundaries of genre: mystery (a vanished child), thriller (evil), a page-turner. It's beautifully written, with layer upon layer of fear, redemption and deep feelings rarely expressed in a fiction. The Demonologist should not be missed."

"Richly crafted, deliriously scary and compulsively page-turning from beginning to end. Imagine The Exorcist and The Da Vinci Code as penned by Daphne du Maurier. Don't miss this one!"
— Jeffery Deaver

"Smart and astonishing, Andrew Pyper has created a recurring nightmare for adults. The Demonologist holds a mirror to the reader and reveals the places where our deepest darkness lurks. Like Milton's Paradise Lost, this is the story of the human condition, the fall, and the way back. I slept with the light on for nights, too obsessed to stop reading and too terrified to dream."
— Brunonia Barry

"The Demonologist is that rare thing—a novel that is both genuinely terrifying and erudite. The research is excellent and lightly worn, the pace and cleverness of the plot thrilling. One of the most exciting works of fiction I've read for some time."
— Kate Mosse

"As compelling and smoothly chilling a tale as you'll find this year. The Demonologist shows an enormously gifted writer at the top of his game, producing a novel of eerie menace and unique depth. Those of us who write supernatural stories do not throw the names Ira Levin, William Peter Blatty, and Peter Straub around lightly. You'll be hearing all three associated with Mr. Pyper soon, and all such comparisons are warranted, the highest praise I can offer."
— Michael Koryta

"Andrew Pyper's satisfying prose propels a narrative sure to please readers with or without a dog-eared copy of Milton's Paradise Lost on their shelves. If you're looking for smart horror that chills without resorting to Grand Guignol, give The Demonologist a try."
— Christopher Buehlman

"Andrew Pyper is a rare breed. Reading The Demonologist is like running through a house on fire—you've got to get through; nothing will stop you. And when you're out, brokenhearted and bewildered, you're left wondering if what happened was real. That's Pyper's brilliance: he does it so well you never see the fiction. Contemporary and masterful, this is grown up horror for grown up people."
— Sarah Langan

"Recommended for teens who enjoy intelligent, literary puzzles . . . Genuinely scary and unexpected."

"A road tour of American-Gothic grotesquery. Effective, literate, nightmarish."

A stunningly crafted, intelligent and moving horror story . . . There is an elegance to the storytelling and a command of what evil may mean, that lingers with you long after the end. No surprise that it is in development as a major film.

"A chilling exploration of how we all have to do battle with our own demons."
Simon & Schuster, 9781451697414, 304pp.
Publication Date: March 5, 2013
About the Author
Andrew Pyper is the author of The Only Child, which was an instant national bestseller in Canada. He is also the author of six previous novels, including The Demonologist, which won the International Thriller Writers award for Best Hardcover Novel and was selected for The Globe and Mail's Best 100 Books of 2013 and Amazon's 20 Best Books of 2013. The Killing Circle was a New York Times Best Crime Novel of the Year. Four of Pyper's novels, including The Damned, are in active development for feature film. He lives in Toronto. Visit AndrewPyper.com or @AndrewPyper.
Book Videos
or
Not Currently Available for Direct Purchase