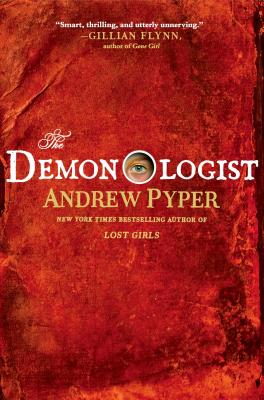 The Demonologist (Hardcover)
Simon & Schuster, 9781451697414, 285pp.
Publication Date: March 5, 2013
* Individual store prices may vary.
March 2013 Indie Next List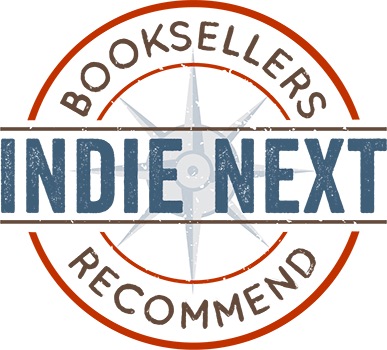 "Renowned Milton scholar David Ullman is offered a huge sum to travel abroad to document a phenomenon. With his personal life in tatters, he and his daughter, Tess, fly to Venice for a brief vacation and this one small project. David returns alone, caught up in the battle of a lifetime to rescue Tess from an enemy he can't touch or see. Following clues from Paradise Lost, the book on which he built his reputation, David undertakes a desperate search to solve the puzzle and fight the unknown powers. Pyper combines non-stop action, metaphysical questions, a touch of conspiracy, and poetic references in a story that leaves readers breathless."
— Becky Milner, Vintage Books, Vancouver, WA
View the List
Description
**WINNER OF THE 2014 THRILLER AWARD FOR BEST NOVEL** Fans of The Historian won't be able to put down this spellbinding literary horror story in which a Columbia professor must use his knowledge of demonic mythology to rescue his daughter from the Underworld. Professor David Ullman is among the world's leading authorities on demonic literature, with special expertise in Milton's Paradise Lost. Not that David is a believer--he sees what he teaches as a branch of the imagination and nothing more. So when the mysterious Thin Woman arrives at his office and invites him to travel to Venice and witness a "phenomenon," he turns her down. She leaves plane tickets and an address on his desk, advising David that her employer is not often disappointed. That evening, David's wife announces she is leaving him. With his life suddenly in shambles, he impulsively whisks his beloved twelve-year-old daughter, Tess, off to Venice after all. The girl has recently been stricken by the same melancholy moods David knows so well, and he hopes to cheer her up and distract them both from the troubles at home. But what happens in Venice will change everything. First, in a tiny attic room at the address provided by the Thin Woman, David sees a man restrained in a chair, muttering, clearly insane... but could he truly be possessed? Then the man speaks clearly, in the voice of David's dead father, repeating the last words he ever spoke to his son. Words that have left scars--and a mystery--behind. When David rushes back to the hotel, he discovers Tess perched on the roof's edge, high above the waters of the Grand Canal. Before she falls, she manages to utter a final plea: Find me. What follows is an unimaginable journey for David Ullman from skeptic to true believer. In a terrifying quest guided by symbols and riddles from the pages of Paradise Lost, David must track the demon that has captured his daughter and discover its name. If he fails, he will lose Tess forever.
Praise For The Demonologist…
"Smart, thrilling, and utterly unnerving. Pyper's gift is that he deeply respects his readers, yet still insists on reducing them to quivering children. I like that in a writer."

-Gillian Flynn


"Plenty of books claim to be scary, but this is genuinely terrifying, don't-read-late-at-night stuff. Thrilling, compelling and beautifully written, The Demonologist makes Rosemary's Baby feel like a walk in the park."

-S.J. Watson


"It's impossible to ignore the devils and demons who have a tangible presence in this story, but the novel's deeper pleasure comes from the analysis Ullman applies to these horrors . . . Bring on the devils."



"In the sly, creepy and often-horrific The Demonologist, Andrew Pyper knows how to get under the skin of even the most rational reader."



"A chilling novel for readers who like their horror presented with literary flair."



"Mesmerizing . . . The plot zigs and zags. Coincidences turn into horrors. Appearances deceive. This novel will haunt you relentlessly."



"The intellectual's Stephen King, Pyper lifts a tale of the impossible to the realm of waking nightmare."



"A mesmerizing and melancholy narrative voice lends chilling credibility to this exceptional supernatural thriller."



"This book is going to be big, and it's going to be popular, and it absolutely deserves to be both of these things. You should buy it, and read it, and let it scare you stupid."



"A fast-paced Exorcist-meets-Da Vinci Code."
Book Videos
or
Not Currently Available for Direct Purchase