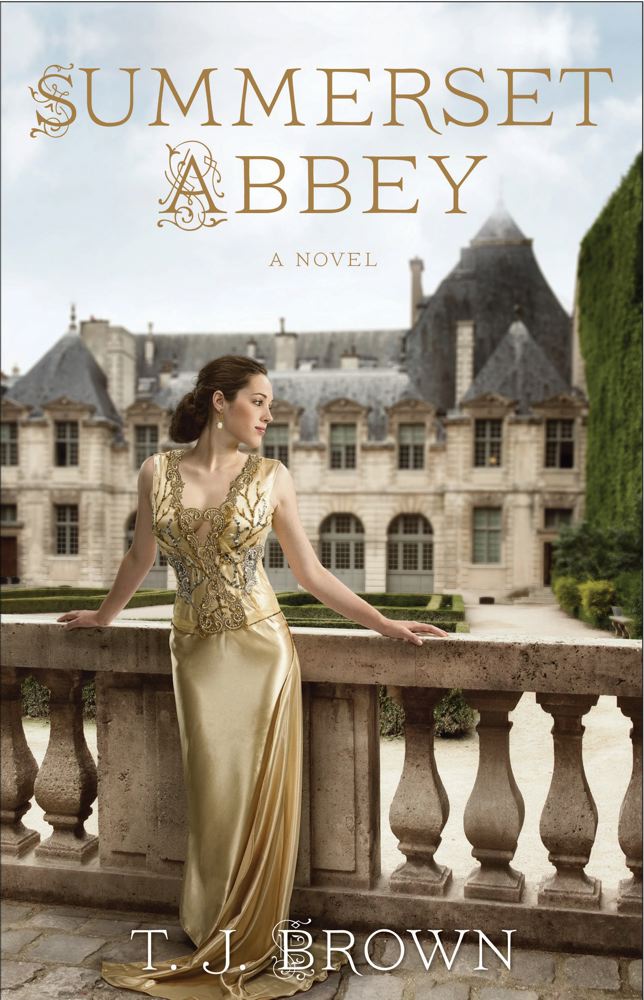 Summerset Abbey
Paperback

* Individual store prices may vary.
Other Editions of This Title:
Digital Audiobook (3/4/2013)
Digital Audiobook (3/4/2013)
Paperback (3/5/2013)
Compact Disc (3/4/2014)
Compact Disc (3/4/2014)
Description
1913: In a sprawling manor on the outskirts of London, three young women seek to fulfill their destinies and desires amidst the unspoken rules of society in this stunning series starter that fans of Downton Abbey will love.


Rowena Buxton

Sir Philip Buxton raised three girls into beautiful and capable young women in a bohemian household that defied Edwardian tradition. Eldest sister Rowena was taught to value people, not wealth or status. But everything she believes will be tested when Sir Philip dies, and the girls must live under their uncle's guardianship at the vast family estate, Summerset Abbey. Standing up for a beloved family member sequestered to the "underclass" in this privileged new world, and drawn into the Cunning Coterie, an exclusive social circle of aristocratic "rebels," Rowena must decide where her true passions—and loyalties—lie.

Victoria Buxton

Frail in body but filled with an audacious spirit, Victoria secretly dreams of attending university to become a botanist like her father. But this most unladylike wish is not her only secret—Victoria has stumbled upon a family scandal that, if revealed, has the potential to change lives forever...

Prudence Tate

Prudence was lovingly brought up alongside Victoria and Rowena, and their bond is as strong as blood. But by birth she is a governess's daughter, and to the lord of Summerset Abbey, that makes her a commoner who must take her true place in society—as lady's maid to her beloved "sisters." But Pru doesn't belong in the downstairs world of the household staff any more than she belongs upstairs with the Buxton girls. And when a young lord catches her eye, she begins to wonder if she'll ever truly carve out a place for herself at Summerset Abbey.
Praise For Summerset Abbey…
"SUMMERSET ABBEY is the first installment of an ambitious historical romance trilogy centering on the excesses and decline of the peerage in Edwardian-era Britain […] the romances entertain and keep the reader's full attention. There are many cute couples who interact quite charmingly. Each character seems to have an equally alluring but individual personality, and the dialogue is well done. I would challenge anyone who feels they can guess the outcomes of all the pairings to have it figured out from the start; you'll be hard-pressed … [Summerset Abbey] is a Cinderella story with a sound historical focus, detailing an evolving culture in the midst of concurrent romances.... The appeal for future installments is good, making this a series many will buy and recommend to friends."
— Book Reporter

"A solidly entertaining Edwardian novel that will clearly appeal to fans of PBS's Downton Abbey."
— NY Journal of Books

"[A]n emotional novel that shares the tests of three young women's strength, principles and loyalty that fans of Downton Abbey would enjoy."
— Deseret News

"Summerset Abbey is a smashing debut for T.J. Brown. While the novel does pay tribute to Downton Abbey in some ways, it is so original and unique with the story of the three young women. Brown makes Rowena, Victoria, and Prudence each come to life...whether it with a handsome pilot, uncovering family secrets, or struggling as a lady's maid. Brown beautifully captures the relationships between the women."
— Examiner.com

"Loyalties are tested, passions found, and secrets are uncovered as Rowena,Victoria, and Prudence confront their futures [...] The author completely immerses us in the world: the details of the house, the customs, the contrast between the haves and the have-nots, the clothing, the food – I experienced it almost as vividly as watching the dramatization of this era on television."
— Jamie Brenner

"Summerset Abbey, the first book in the Summerset Abbey series, sets the stakes high and will leave readers dying for more. It has definitely rekindled my love for all things historical fiction."
— Katie's Book Blog

"Wonderful and captivating tale of women raised to think ahead of the curve!"
— MissWordy.com

"Full of mystery, scandal, romance, and intrigue!"
— Book Loving Mom

"Summerset Abbey surpassed my expectations… If you're looking fora fun, quick read to get you through the week until the next Downton Abbey episode, or if you're looking for a wonderful new historical fiction series, Summerset Abbey is the book for you. I loved it and absolutely cannot wait for more!"
— The Pretty Good Gatsby Book Reviews

"[T]he story has enough twists, turns and secrets…to make all of us loversof Edwardian fiction happy!"
— NovelChatter.com

"Fans of PBS's Downton Abbey will be enthralled by the plot."
— 30SecondMom.com

"If you like Downton Abbey, you're going to LOVE …Summerset Abbey!…Riddled with secrets, mystery and scandal, [Summerset Abbey] will pull you in from the very start and capture your heart and keep you captivated until the final page. The trilogy is sure to delight all Downton Abbey fans, and keep you entertained until season 5 is finally upon us!"
— The Daily Basics.com

"Author T. J. Brown has richly drawn these shifting times through well-drawn characters, compelling plotlines and conspiracy on nearly every other page.… [T]his novel will dazzle you… It's the bee's knees!"
— AustenProse.com

"Everything I loved about this book was everything I love about Downton Abbey. The strong female heroines who are also hopelessly sheltered and pampered. The class tension between upstairs and downstairs. The good intentions of the upper class who wish to treat everyone equally...but also don't want to lose their servants or their titles […] I can recommend Summerset Abbey with confidence for fans of the genre."
— Cozy Little Book Blog
Gallery Books, 9781451698985, 320pp.
Publication Date: January 15, 2013
About the Author
T.J. Brown begins a sweeping trilogy set in Edwardian England with Summerset Abbey, her historical fiction debut. She lives in Portland, Oregon. Visit the author at TJBrownBooks.com.
or
Not Currently Available for Direct Purchase