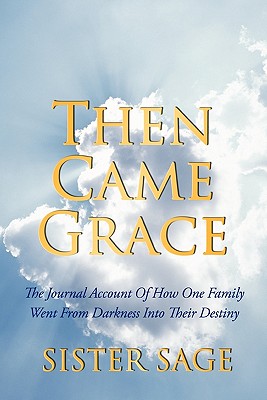 Then Came Grace (Hardcover)
The Journal Account of How One Family Went from Darkness Into Their Destiny
Authorhouse, 9781452006802, 148pp.
Publication Date: February 8, 2011
Other Editions of This Title:
Paperback (2/8/2011)
* Individual store prices may vary.
Description
Catch the momentum of how a cracked foundation in the initial development of a life can become constructive and a lesson in how to not only survive, but come out with a testimony of Gods grace and deliverance. Every tear is turned into joy and beauty into ashes. This book is a story whose time has come to openly communicate about abuse and its affects on all involved. Just as decades ago alcohol and drugs were unthinkable topics to discuss, today they are dealt with and healing is found. So it is with the subject of abuse within the family structure. It is now okay to discuss and communicate about its origins and prevention. The "who" is not important within the content of the book. Prevention and healing are essential in order to reach ones full potential and calling in life. Healing is found in understanding, love, prayer, praise, deliverance. A spectacular ending. A must read.