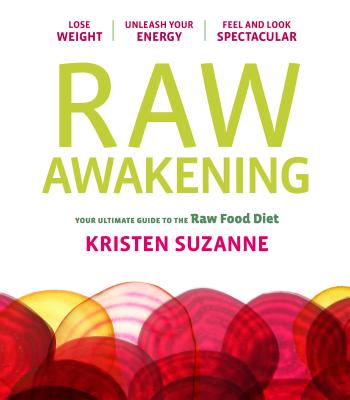 Raw Awakening: Your Ultimate Guide to the Raw Food Diet (Paperback)
Your Ultimate Guide to the Raw Food Diet
Chronicle Books (CA), 9781452106496, 204pp.
Publication Date: June 6, 2012
Description
"Raw" food is energizing people around the world. Eating raw no longer means consuming carrot sticks and boring fruit plates--it's a whole new cuisine and lifestyle. Featuring the same fun and passionate style that has made hers one of the most popular raw food blogs, chef Kristen Suzanne takes readers step by step through the raw food lifestyle: equipping the kitchen, grocery shopping, eating out, dealing with setbacks (and family members ), improving digestion, and losing weight, until eating raw becomes second nature. Plus, the book features 50 fabulous recipes--no cooking required --for treats like sprouted protein bars, lasagna, soups, brownies, and even cheesecake Accessible, fun, and packed with information not available anywhere else, this volume is a must-have for anyone who truly cares about health and nutrition.
About the Author
Kristen Suzanne is a raw vegan chef and former competitive bodybuilder who has studied nutrition for 15 years. She is the founder of KristensRaw.com, the author of 10 self-published books, and a regular contributor to numerous blogs. She lives in Scottsdale, Arizona.
Advertisement