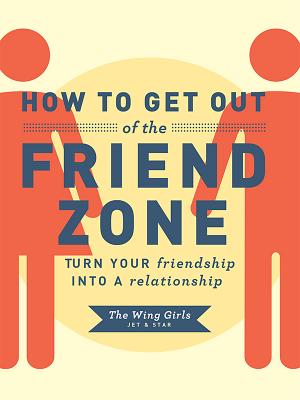 How to Get Out of the Friend Zone (Paperback)
Turn Your Friendship into a Relationship
Chronicle Books, 9781452109183, 240pp.
Publication Date: October 8, 2013
* Individual store prices may vary.
Description
Are you tired of being a human pillow, a substitute therapist, or someone else's back-up plan? Then this book is for you. Internet sensations The Wing Girls have helped millions of guys and girls around the world tackle what could be labeled as the worst dating epidemic of our time: The Friend Zone. This book will help you navigate your escape from a friendship laced with romantic tension with a personalized, step-by-step plan. Filled with dozens of real-world scenarios, not only will it prove you're not alone, you'll also be laughing long after you're safely out of harm's way. It's time for you to join the ranks of Friend Zone survivors who got out, got real, and got who they deserve.
About the Author
The Wing Girls, known as Jet and Star, are comedians, bloggers, straight-talking dating experts, and creators of the hit Web show, The Wing Girls. They live in Los Angeles.
Praise For How to Get Out of the Friend Zone: Turn Your Friendship into a Relationship…
"If dating and relationships were a city, the Friend Zone would be the neighborhood everyone would want to avoid. It's the vast wasteland where two people get along, and one person sees potential for something more - but the other sees nothing more than a buddy. Contrary to popular belief, it's a place you can move away from - and in their new book... Jet and Star (a k a the Wing Girls) teach men and women exactly how to do so."
-Jozen Cummings, New York Post
or
Not Currently Available for Direct Purchase