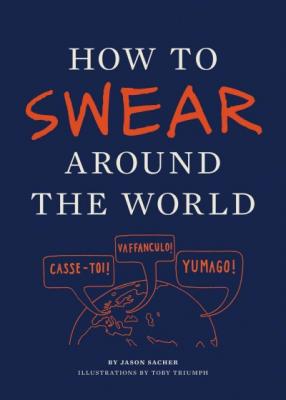 How to Swear Around the World
Paperback

* Individual store prices may vary.
Description
This essential phrasebook collects the most colorful, explicit, and outrageous ways to tell people off in every part of the world. Featuring dozens of different languages, the sayings range from everyday swears to family curses to expressions for X-rated relations with animals. Phonetic pronunciation is provided so that readers can curse like a native, and handy illustrations provide visual guides to these foreign exclamations. Perfect for the international traveler who may need to wish an enemy a painful death, insult a person's grandmother, or accuse someone's mother of having intimate relations with bears in the forest.
Praise For How to Swear Around the World…
"Let's face it, traveling around the world costs a bucketload of money. We'd all love to be globetrotters, but, unfortunately, the closest most people get to seeing foreign countries is movies and photos on Facebook. Thankfully, Jason Sacher is here to ease the pain. What's the next best thing to visiting exotic locales? Learning how to say "Your mother is a cow!" in Turkish ("Annen big inek!"). And, of course, telling someone "Fuck your mother!" in Burmese ("Minn may minn lo!"). As useful as it is hilarious, Sacher's How to Swear Around the World teaches readers all kinds of vulgar phrases in dozens of different languages. Feel free to call Expedia and curse out their airfare prices using any of the book's quotes."
--Complex.com
Chronicle Books, 9781452110875, 128pp.
Publication Date: September 19, 2012
About the Author
Jason Sacher is a Maine-based writer.

Toby Triumph is an illustrator from the north of England, currently based in London.