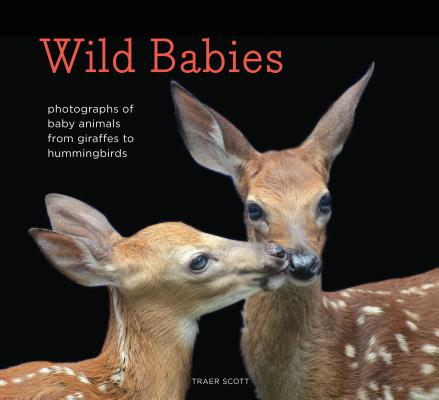 Wild Babies (Hardcover)
Photographs of Baby Animals from Giraffes to Hummingbirds
Chronicle Books, 9781452134864, 128pp.
Publication Date: August 2, 2016
* Individual store prices may vary.
Description
Bestselling author and photographer Traer Scott captures the magic and wonder of a young animal's first weeks of life in this heartwarming collection of photographs. Featuring portraits of more than 30 baby animals, Wild Babies provides a glimpse into the rarely seen world of newborn creatures. From rambunctious little kangaroos and fluffy fox cubs to a wide-eyed elephant seal pup and a tiny painted turtle, these playful images are paired with engaging text that highlights the remarkable moments in wild infants' first days as they learn to eat, walk, swim, and fly. Animal lovers will delight in these close-up shots and fun trivia celebrating the unique personalities of irresistibly cute creatures navigating their way out into the world for the very first time.
About the Author
Traer Scott is a photographer and a bestselling author. She teaches photography at the Rhode Island School of Design.
Praise For Wild Babies: Photographs of Baby Animals from Giraffes to Hummingbirds…
"Animal lovers, prepare yourselves to be absolutely smitten with these close-up photos of baby animals as they navigate the wondrous first weeks of their lives. Award-winning photographer Traer Scott's newest book, Wild Babies, is a heartwarming portfolio of newborn creatures. The animals range from palm-sized cottontails to opossum brothers tripping over tails to wide-eye seal pups, ensuring an encyclopedic breadth of the baby animal kingdom." —My Modern Met

"We dare you not to smile while looking at these baby balls of fluff and feathers." —Readers Digest

"Is there anything sweeter than an infant opossum with soft gray fur, translucent pink nose and shining onyx eyes? If so, it's probably in Traer Scott's portrait-photographs for Wild Babies, a book that softens the heart so swiftly that it's hard to get through two pages without murmuring, 'Aww!' " —The Wall Street Journal

"If you're ready be overcome with fits of delight over some undeniable, cuddly, huggable cuteness, then check out photographer Traer Scott's new photo book Wild Babies: Photographs of Baby Animals From Giraffes to Hummingbirds. An adorable apocalypse, the book features Scott's images of bunnies, squirrels and raccoons shot against colorful backdrops and resplendent in all of their dewy-eyed and fluffy perfection. I dare you not to 'awwwwwww.' " —Made + Remade

"Baby animals in all their glory.… [Scott] strives to educate her readers while winning their hearts with her photography." —Boston Globe