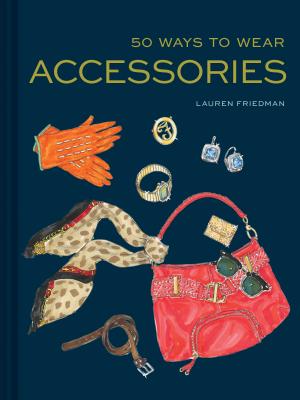 50 Ways to Wear Accessories (Hardcover)
Chronicle Books, 9781452166483, 128pp.
Publication Date: August 14, 2018
* Individual store prices may vary.
Description
This sparkling celebration of accessories from the author of the 50 Ways to Wear series offers top-notch tips for rocking statement pieces—think earrings, bracelets, hats, belts, purses, and more—in unexpected ways. Learn how to accessorize any outfit for a snowy day, a fancy event, a job interview. With fun illustrations that show how to achieve each look, advice on different ways to wear each featured item and style, and tips on mixing and matching different items, patterns, and prints, 50 Ways to Wear Accessories is a must-have resource to optimize any wardrobe and head out the door with panache.
About the Author
Lauren Friedman is the author and illustrator of 50 Ways to Wear a Scarf and 50 Ways to Wear Denim as well as curator of the blog My Closet in Sketches. She lives in Ann Arbor, Michigan.