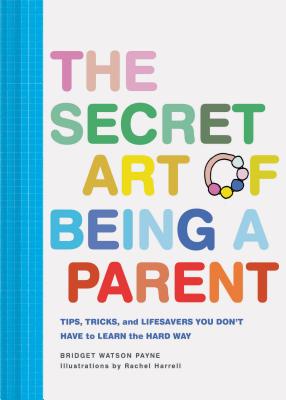 The Secret Art of Being a Parent (Hardcover)
Tips, tricks, and lifesavers you don't have to learn the hard way (Parenting Guide, Childrearing Advice Handbook for Parents, Baby Shower Gift)
Chronicle Books, 9781452171227, 128pp.
Publication Date: April 16, 2019
* Individual store prices may vary.
Description
Parenting Tip #1: There's no one right way to be a parent. This entertaining parenting guide filled with helpful, bite-size advice. From a list of what you need in a diaper bag to a loving reminder that sometimes you just need to take time for yourself, these tips and tricks reassure parents that, yes, they can do this!

• Tips and tricks reassure parents that parenting is doable and that they are already doing a great job.
• Timesavers and support that new parents need
• Fun illustrations to lighten the mood

Fans of The Secret Art of Being a Grown-Up, You're Doing a Great Job!, and Welcome to the Club will love this book.

This book is ideal for:
• Parents
• Grandparents
• Childcare workers and nannies
About the Author
Bridget Watson Payne is a writer, editor, speaker, artist, and proud mom. She lives in San Francisco.

Rachel Harrell is an illustrator and book designer. She lives in San Francisco.