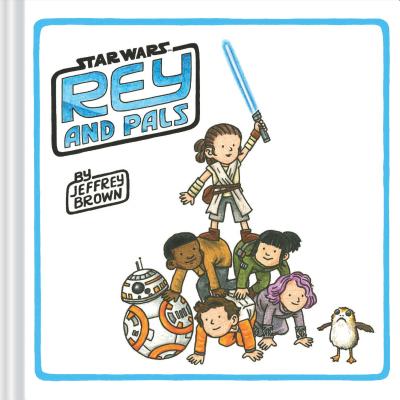 Rey and Pals (Hardcover)
Chronicle Books, 9781452180434, 64pp.
Publication Date: August 20, 2019
* Individual store prices may vary.
Description
What if Rey hadn't grown up all alone on dusty planet Jakku, but instead had a galaxy of friends to play with? New York Times bestselling author of the Darth Vader and Son series Jeffrey Brown returns to the Star Wars galaxy with a collection of brand-new adventures starring young Rey and Kylo, Finn and Poe, Hux and Phasma, Rose and BB-8—all under the watch of Luke, General Leia, Han, and Chewie. Whether it's Kylo trying to use the Force to cheat at Go Fish, Poe bowling with BB-8, or Rey lifting rocks to play hide and seek, Jeffrey Brown's charmingly hilarious vision will delight Star Wars fans of all ages.
About the Author
Jeffrey Brown is the Eisner Award-winning artist and author of the Darth Vader™ and Son series. A lifelong Star Wars fan, he lives in Chicago.