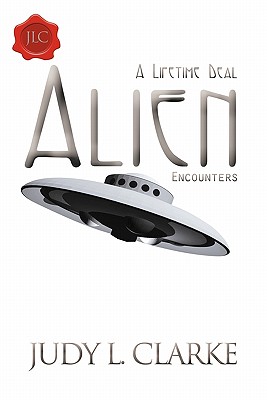 Alien Encounters (Paperback)
A Lifetime Deal
Balboa Press, 9781452502007, 156pp.
Publication Date: June 17, 2011
* Individual store prices may vary.
Description
Aliens first visited Judy Clarke in 1952, when she was just nine months old. Since then, the visits have occurred approximately once every two years, and though she does not recall every detail, she does carry physical reminders and specific, vivid memories. Fear is often associated with beings not of the human world, but in this, Clarke's experiences are very different. In "Alien Encounters: A Lifetime Deal, " writer, counselor, healer and nurse Judy L. Clarke reveals her enlightening, lifelong relationship with aliens in exacting, evidence-laden detail. She helps us to recognize the truth in our hearts and souls-and see that there is nothing to fear. The powers that be in our world, steeped as they are in ignorance, aggression and greed, are quick to react to the stories of abductees with laughter, ridicule, disbelief and horror. By that measure it is clear humans are not ready for the greater destiny shared by the many beings dwelling beyond earth, in space and in the spiritual plane. But the aliens in our skies are patiently waiting for us, watching us and, yes, implanting a select few of us with special gifts to help us be better people, gifts like kindness, healing, empathy, creativity, clairvoyance, clairaudience, telepathy and closeness to the God within. Clarke's experiences, shown encounter by encounter and lesson by lesson, lead us to understand that if we open our eyes, hearts and minds, light will shine in-if we ask, we may indeed receive.