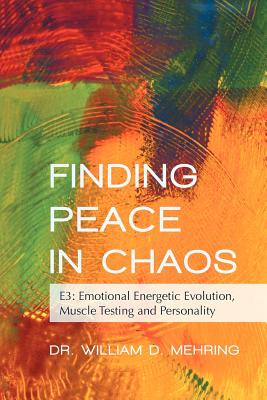 Finding Peace in Chaos
E3: Emotional Energetic Evolution, Muscle Testing and Personality
Paperback

* Individual store prices may vary.
Description
Dr. William D. Mehring, a chiropractor, has combined his knowledge of applied kinesiology, phsychology, hypnotherapy, and the energetic healing practice of Qi Gong into a restorative process called E3: Emotional Energetic Evolution. He transformed his own personal healing crisis, which he calls his cosmic two by four, into a commitment for healing. He began to listen to his inner voice, as well as his body, and transformed his life of physical and psychic pain into alignment with his soul's purpose. E3: Emotional Energetic Evolution is a formula to change chaos into peace. Dr. Mehring hopes healing professionals and individuals will use this book as a manual to treat and prevent illness and stress.
Balboa Press, 9781452550909, 228pp.
Publication Date: July 25, 2012