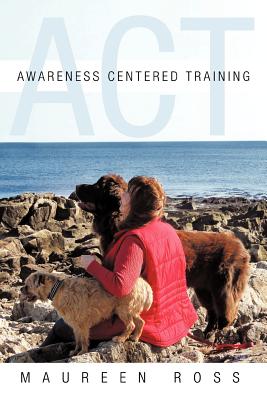 Awareness Centered Training - ACT (Paperback)
Balboa Press, 9781452557540, 418pp.
Publication Date: September 20, 2012
* Individual store prices may vary.
Description
Trainers, behaviorists, and big businesses have embraced the liberal use of positive techniques, philosophies and equipment for decades. Accompanying this is the buzz about leadership, alpha statuses, along with advice on what we should or shouldn't feed our dogs, when to feed them, and how much to feed them. What if it is as simple as ABC and 123-breathing, eating, playing and smiling? Awareness Centered Training (ACT) gives us permission to
joyfully and easily train (JET) our dogs without fear of right or wrong
mindfully shape natural behaviors with SAM (socialization and manners)
quickly integrate training for a few minutes each day, playing Doggy Diner
reduce sensory overload with "ahha " moments of peace and stillness
connect using body language, breathing, and the magic of your smile
empower yourself and your dog with skills you can use anywhere
creatively balance energy while enhancing well-being
let go of what doesn't matter and go with the flow (wolf )
change life for the better with dogs as translators for learning and healing
While you train with awareness, unhealthy patterns in your life can begin to vanish. This is not because of a book, social media, or life doing something to you. It is because you and your dog are doing something different together. Enjoy the journey.