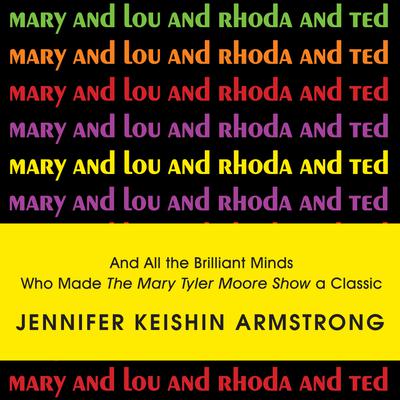 Mary and Lou and Rhoda and Ted (Digital Audiobook)
And All the Brilliant Minds Who Made the Mary Tyler Moore Show a Classic
Publication Date: May 12, 2013
Other Editions of This Title:
Paperback (10/29/2013)
Compact Disc (5/13/2013)
MP3 CD (5/13/2013)
Compact Disc (5/13/2013)
Hardcover (5/7/2013)
Hardcover, Large Print (5/15/2013)
Description
Mary Tyler Moore made her name as Dick Van Dyke's wife on the eponymous show; she was a cute, unassuming housewife that audiences loved. But when screenwriters James Brooks and Allan Burnes dreamed up an edgy show about a divorced woman with a career, network executives replied: "Americans won't watch television about New York City, divorcees, men with mustaches, or Jews." But Moore and her team were committed, and when the show finally aired, in spite of tepid reviews, fans loved it.
Jennifer Keishin Armstrong introduces listeners to the show's creators; its principled producer, Grant Tinker; and the writers and actors who attracted millions of viewers. As the first situation comedy to employ numerous women as writers and producers, The Mary Tyler Moore Show became a guiding light for women in the 1970s. The show also became the centerpiece of one of greatest evenings of comedy in television history, and Jennifer Keishin Armstrong describes how the television industry evolved during these golden years.
About the Author
Amy Landon is a classically trained actress with numerous off-Broadway, film, and television credits. Her voice can also be heard on many television and radio commercials. She has an easy facility with dialects, which she also coaches and teaches, and she is happy to find her lifelong obsession with books is matching up with her acting and vocal work.