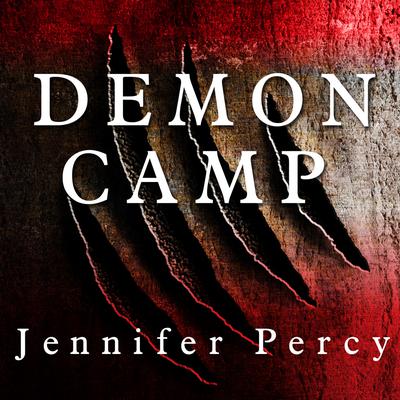 Demon Camp (Digital Audiobook)
A Soldier's Exorcism
Publication Date: February 4, 2014
Other Editions of This Title:
Paperback (2/10/2015)
MP3 CD (2/5/2014)
Compact Disc (2/5/2014)
Hardcover (1/14/2014)
Description
In 2005 a Chinook helicopter carrying sixteen Special Ops soldiers crashed during a rescue mission in a remote part of Afghanistan, killing everyone on board.



In that instant, machine gunner Caleb Daniels lost his best friend, Kip Jacoby, and seven members of his unit. Back in the U.S., Caleb begins to see them everywhere—dead Kip, with his Alice in Wonderland tattoos, and the rest of them, their burned bodies watching him. But there is something else haunting Caleb, too—a presence he calls the Black Thing, or the Destroyer, a paralyzing horror that Caleb comes to believe is a demon.



Alone with these apparitions, Caleb considers killing himself. There is an epidemic of suicide among veterans of Iraq and Afghanistan, men and women with post-traumatic stress disorder who cannot cope with ordinary life in the aftermath of explosions and carnage. Jennifer Percy finds herself drawn to their stories, wanting to comprehend their experiences and pain.



Her subject, Caleb, has been bringing damaged veterans to a Christian exorcism camp in Georgia that promises them deliverance from the war. As Percy spends time with these soldiers and exorcists and their followers—finding their beliefs both repel­lant and magnetic—she enters a world of fanaticism that is alternately terrifying and welcoming.



With a jagged lyricism reminiscent of Michael Herr and Denis Johnson, Demon Camp is the riveting true story of a veteran with PTSD and an explora­tion of the battles soldiers face after the war is over. Percy's riveting account forces us to gaze upon the true human consequences of the War on Terror.
About the Author
Kirsten Potter, a graduate of the Boston University School for the Arts, has performed on stage, film, and television, including roles on Medium, Bones, and Judging Amy. An award-winning audiobook narrator, Kirsten has won AudioFile Earphones Awards for her reading of The Snowball by Alice Schroeder and her performance as Barbara in George Bernard Shaw's Major Barbara. Her other titles include The Unthinkable by Amanda Ripley, Hattie Big Sky by Kirby Larson, Sammy's House by Kristen Gore, and Madapple by Christina Meldrum, which was a Booklist Editors' Choice for Best Audiobook 2008. Kirsten has received recognition from the American Academy of Achievement and the National Foundation for Advancement in the Arts, as well as numerous regional awards.