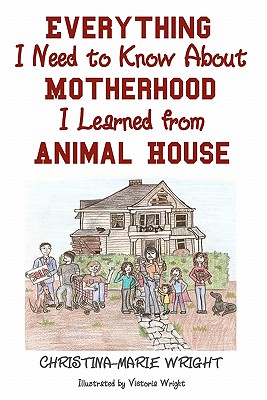 Everything I Need to Know about Motherhood I Learned from Animal House (Paperback)
Createspace Independent Publishing Platform, 9781452861623, 132pp.
Publication Date: June 3, 2010
* Individual store prices may vary.
Description
Wright delights with this collection of hilarious tales about mothering, marriage, society and being a woman. Titles include: How the Phone Thwarted my Birth Control (or Why Disconnecting the Phone is 95% More Effective than Vasectomy), Belts Are the New Lace Panties, Good Fences Make Good Voyeurs, People for the Ethical Treatment of Riflemen, and many, many more.
About the Author
Christina-Marie Wright is the sanity-challenged mother of seven children, including a bio child, four full-time stepchildren, and two toddlers who joined her family by way of domestic adoption. She's the publisher of "Gonzo Parenting" zine, author of The Gonzo Mama newspaper column, and blogs at TheGonzoMama.com. Her work has appeared in Hip Mama, Mamaphiles, Reality Mom, Askew Reviews and various other places online and in print.