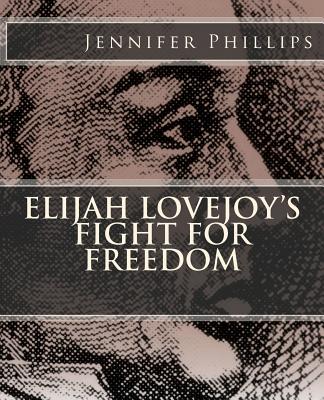 Elijah Lovejoy's Fight for Freedom (Paperback)
Createspace Independent Publishing Platform, 9781452877303, 56pp.
Publication Date: July 5, 2010
* Individual store prices may vary.
Description
Two decades before the Civil War, Elijah P. Lovejoy used his newspaper to call for an end to slavery. His beliefs were dangerous enough. Taking his cause public proved deadly. Angry mobs destroyed his printing equipment three times. Then, two days before he turned 35, an Illinois mob shot and killed Elijah as he defended a fourth press. His efforts fueled progress on the issues of slavery, freedom of speech and freedom from punishment by private citizens. This is the life story of a man who insisted on his constitutional right to speak freely about unpopular subjects and refused to be intimidated by those who would silence him. Just days before his murder, Elijah told a crowd, "Think not that I regret the choice I have made. While all around me is violence and tumult, all is peace within." Children's biography.
About the Author
Jennifer Phillips is a former newspaper reporter and corporate writer who grew up in the Illinois town where Elijah Lovejoy lost his fight for freedom. Now a resident of Shoreline, Washington, she likes researching and writing both children's fiction and non-fiction, although she definitely has more ideas than time. You can see more of her work at www.noseinabookpublishing.com.