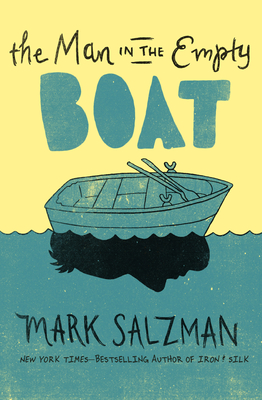 The Man in the Empty Boat (Paperback)
Open Road Media, 9781453258132, 160pp.
Publication Date: February 14, 2012
Other Editions of This Title:
Hardcover (1/21/2014)
* Individual store prices may vary.
Description
From the author of Iron & Silk comes a moving memoir of love and family, loss and spiritual yearning

Anxiety has always been part of Mark Salzman's life: He was born into a family as nervous as rabbits, people with extra angst coded into their genes. As a young man he found solace through martial arts, meditation, tai chi, and rigorous writing schedules, but as he approaches midlife, he confronts a year of catastrophe. First, Salzman suffers a crippling case of writer's block; then a sudden family tragedy throws his life into chaos. Overwhelmed by terrifying panic attacks, the author begins a search for equanimity that ultimately leads to an epiphany from a most unexpected source. The Man in the Empty Boat is a witty and touching account of a skeptic's spiritual quest, a story of one man's journey to find peace as a father, a writer, and an individual.
About the Author
Mark Salzman (b. 1959) is an award-winning novelist and memoirist. The son of a social worker and a music teacher, Salzman grew up in Connecticut and studied Chinese language and philosophy at Yale University. After college, he spent two years in China, learning martial arts from some of China's most renowned teachers, an experience he documented in his bestselling memoir Iron & Silk. He lives in Los Angeles with his wife, director Jessica Yu, and their two daughters.
Praise For The Man in the Empty Boat…
 "If there were a prize for most winning writer, Mark Salzman would cop it." —The New York Times "The concreteness and economy of Salzman's writing, his eye and ear for tiny resonant details . . . eventually yield their riches in a clear-eyed vision." —New York "Mark Salzman is a delightful writer with a keen eye. He's full of compassion and humor." —St. Petersburg Times "Salzman is a gifted storyteller, able in short order to capture the look, feel, even the smell of everyday." —The Philadelphia Inquirer