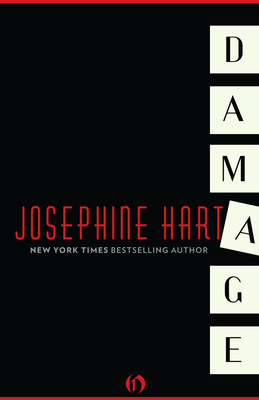 Damage (Paperback)
Open Road Media, 9781453258323, 178pp.
Publication Date: August 10, 2010
* Individual store prices may vary.
Description
"A passionate, elegant, ruthless story." --Iris Murdoch
Damage is the gripping story of a man's desperate obsession and scandalous love affair. He is a man who appears to have everything: wealth, a beautiful wife and children, and a prestigious political career in Parliament. But his life lacks passion, and his aching emptiness drives him to an all-consuming, and ultimately catastrophic, relationship with his son's fianc e.
Chilling and brilliant,
Damage
is a
New York Times-
bestselling masterpiece--a daring look at the dangers of obsession and the depth of its shattering consequences.
About the Author
Josephine Hart's international bestselling novels include Damage, Sin, Oblivion, and The Truth About Love. Born and raised in Ireland, she also produced several successful plays in London's West End. Prior to becoming a writer, Hart worked in publishing and established the Gallery Poets and West End Poetry Hour.
Praise For Damage…
"To read this tale of mutual obsession is like being abducted. Josephine Hart has managed to create a portrait of psychological and erotic obsession that is so compelling as, for a brief moment, to suck all the oxygen out of the air." —Los Angeles Times "A taut, sinister tale of erotic obsession." —Vanity Fair "Damage is a masterpiece." —The Washington Post "The violent dreamscape of Damage stayed with me long after I closed the book. Did I dream it? Did I live it? My very uncertainty tells me I have read something rare." —Erica Jong, author of Fear of Flying "The effect is powerful: here is naked obsession, sulphurous, total, scarcely possible to live with." —Financial Times