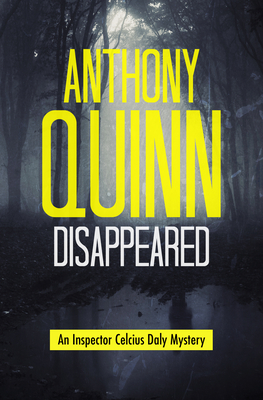 Disappeared (Paperback)
Open Road Integrated Media LLC, 9781453260975, 253pp.
Publication Date: July 24, 2012
Description
In Northern Ireland's darkest corner, the Troubles have never ended Though bombs no longer rock Belfast, for some the fight goes on. Retired Special Branch agent David Hughes disappears after looking into the previously closed case of Oliver Jordan, who went missing at the hands of the IRA decades ago. Soon after, a former spy is found bludgeoned to death, the day after placing his own obituary in the newspaper. Beneath Northern Ireland's modern calm, ancient jealousies threaten to rend the country asunder once more. A Catholic detective in a Protestant nation, Celcius Daly knows too well the agonies of sectarian strife. To solve this string of murders, he must reach decades into the past, confronting a painful history that Ireland would prefer to forget.

Disappeared is the 1st book in the Inspector Celcius Daly Mysteries, but you may enjoy reading the series in any order.
About the Author
Anthony Quinn (b. 1971) is an Irish author and journalist. Born in Northern Ireland's County Tyrone, Quinn majored in English at Queen's University, Belfast. After college, he worked a number of odd jobs--social worker, organic gardener, yoga teacher--before finding work as a journalist. He has written short stories for years, winning critical acclaim and, twice, a place on the short list for the Hennessy Literary Awards for New Irish Writing. His book Disappeared was nominated for the Strand Critics Award for Best Debut Novel, and Kirkus Reviews named it to their list of 2012's Top 10 Best Crime Novels. Quinn also placed as runner-up in a Sunday Timesfood writing competition. Quinn continues his work as a journalist, reporting on his home county for the Tyrone Times.
Praise For Disappeared…
"Quinn has developed a plot that immerses the reader into a darkness we have only read about in the papers or seen on the late night news." —The State-Journal Register 
Advertisement