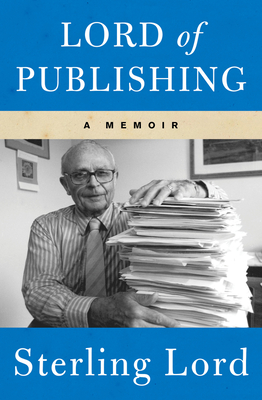 Lord of Publishing (Paperback)
Open Road Media, 9781453270714, 297pp.
Publication Date: January 29, 2013
* Individual store prices may vary.
Description
A frank and insightful memoir of a life spent in publishing, by one of literature's most legendary agents
Sterling Lord has led an extraordinary life, from his youth in small-town Iowa to his post-war founding and editing of an English-language magazine in Paris, followed by his move to New York City to become one of the most powerful literary agents in the field. As agent to Jack Kerouac, Ken Kesey, and countless others--ranging from Jimmy Breslin and Rocky Graziano to the Berenstains and four US cabinet members--Lord is the decisive influence and authors' confidant who has engineered some of the most important book deals in literary history. In Lord of Publishing, his memoir of life and work (and tennis), Lord reveals that he is also a consummate storyteller. Witty and wise, he brings to life what was arguably the greatest era of book publishing, and gives a brilliant insider's scoop on the key figures of the book business--as well as some of the most remarkable books and authors of our time.
About the Author
Sterling Lord (b. 1920) is the founder and cochairman of Sterling Lord Literistic and has been representing authors such as Jack Kerouac and Ken Kesey for more than half a century. Born in the Mississippi River town of Burlington, Iowa, Lord graduated from Grinnell College in 1942. After serving in the air force in WWII, Lord worked in New York City for a number of magazines, including Cosmopolitan, before opening his literary agency in 1952. In addition to Kerouac and Kesey, he has represented such authors as Lawrence Ferlinghetti, Dick Francis, Howard Fast, and Stan and Jan Berenstain. Lord was nationally ranked in the Boys Tennis Division (age fifteen and under) and the Junior Tennis Division (eighteen and under). He has played competitive tennis for seventy-eight years and competed with or against Don Budge, Helen Wills Moody, Billy Talbert, Jean Borotra, and Marcel Bernard. Lord lives in New York City.