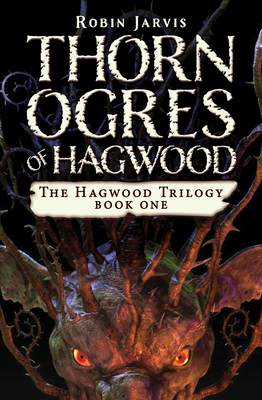 Thorn Ogres of Hagwood (Paperback)
Open Road Media Young Readers, 9781453299210, 193pp.
Publication Date: June 4, 2013
Description
"Fun for Hobbit-addicts and Potter-philes of all ages." --"Publishers Weekly"
Dark forces are brewing in Hagwood
The werlings of Hagwood live peacefully in the trees of the forest--overlooked and unbothered while they leisurely perfect the art of wergling (shape-changing). But unlike his fellow werlings, the bumbling Gamaliel Tumpin can't manage to wergle into even the simplest of forms--a mouse--like his peers. He's tormented by his sister, Kernella, and teased by his classmates. And he envies star student Finnen Lufkin, who can transform into almost any creature. But wergling will soon be the least of Gamaliel's troubles. The evil elf queen Rhiannon, the High Lady of the Hollow Hill, is desperately seeking a precious possession that was stolen long ago. Her evil knows no bounds, and with her army of monstrous thorn ogres, she will not stop until it's found. The werlings' peaceful existence is threatened by death and danger--and clumsy, awkward Gamaliel will need to call on the strength within him to fight for his family and his home.
About the Author
Robin Jarvis (b. 1963) spent most of his school years in art rooms. After a degree course in graphic design, he worked in television, making models and puppets. One evening, while doodling, he began inventing names and stories for his drawings, and thus began his writing career. His first book, "The Depford Mice "(1989)," " established Jarvis as a bestselling children s author. Jarvis came up with the story for "Thorn Ogres of Hagwood "while on a forest hike, when he heard a racket up in the trees and saw two squirrels chasing each other. He suddenly thought that perhaps only one of them was a real squirrel and the other an imposter, and so the werling creatures were born. Jarvis has been shortlisted for numerous awards, and won the Lancashire Libraries Children s Book of the Year Award. One of his trilogies, Tales from the Wyrd Museum, was on a list of books recommended by then British Prime Minister Tony Blair for dads to read with their sons. He lives in Greenwich, London, and still makes model monsters, mostly on the computer."
Advertisement