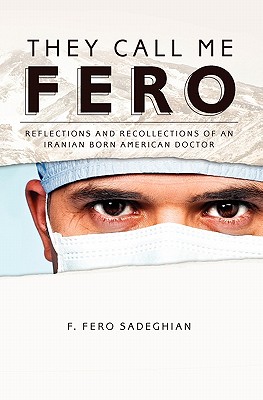 They Call Me Fero: Reflections, Recollections of an Iranian-American Doctor (Paperback)
Reflections, Recollections of an Iranian-American Doctor
Createspace, 9781453600047, 294pp.
Publication Date: October 22, 2010
Description
This memoir represents the recollections of a man who lived the first twenty-five years of his life in pre-revolutionary Iran. We follow the author's dynamic personal life from the dusty alleys of the southern Tehran to the golden wheat fields and strawberry-scented village of Niavaran north of the city. With vivid nostalgia, he recollects a life mixed with the charm of the old world and the glitter of the new. As a boy, he weaves in and out of the alleys, gets into mischievous adventures, and tries to navigate the complex social, political, and religious world of pre-revolution Iran. Looking down on the city of Tehran from high atop the Alborz mountains, he feels like an outsider looking in on his own home. It is this fascinating dual perspective that inspires the author and drives his story. As a surgeon he writes about grueling years of residency. He takes us into operating rooms, to the bedsides of patients, and into the board rooms where corporate decisions are made. Through a historical analysis of the pivotal role of Iran in the Middle East, we witness the author's own evolving spiritual journey. We see him grow from a young boy influenced by the religiously ascetic ways of his grandmother to a giddy playboy intoxicated with the pleasures of life, and finally to a successful surgeon, husband, mountain-climber, world traveler, and unapologetic lover of life.
About the Author
Dr. F. Fero Sadeghian is emeritus medical faculty of State University of New York at Buffalo. He was a practicing general -vascular surgeon at the Buffalo General Hospital where he founded and chaired the Ethics committee. He lives with his wife of forty five years in East Aurora, NY and Amelia Island, Florida
Advertisement