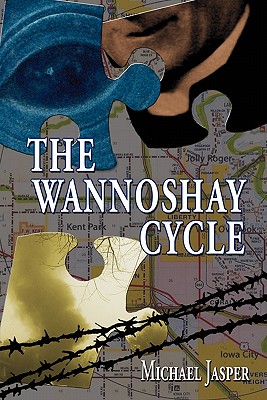 The Wannoshay Cycle (Paperback)
Createspace Independent Publishing Platform, 9781453616642, 274pp.
Publication Date: June 1, 2010
* Individual store prices may vary.
Description
In the near future, over thirty black alien ships carrying a race called the Wannoshay crash-land across midwestern America and southern Canada. At first, humans and aliens attempt integration, but it's a hard future plagued with terrorism, violence, suicide cults, and designer drugs. When mysterious explosions at factories employing the aliens are blamed on the Wannoshay, they are forcibly transferred to internment camps. Soon the aliens begin to succumb to a strange disease called "soul curdling" and the sickness seems to be spreading...to humans An unlikely group of humans, with even more unlikely connections with the Wannoshay, travel to the alien mother ship in hopes of alleviating the Wannoshay's plight, and to learn the secrets of the strange, interstellar visitors. Secrets are powerful things, and decisions must then be made. But decisions are not easy when it comes to the Wannoshay and their human hosts.
About the Author
Michael Jasper is a graduate of the Clarion Writers Workshop and the North Carolina State Creative Writing Program. He lives in North Carolina with his wife and two sons. He's the author of the rural fantasy novel A Gathering of Doorways, and the short story collection Gunning for the Buddha. His fiction has appeared in such venues as Asimov's SF, Strange Horizons, Writers of the Future, O. Henry Festival Stories, and The Raleigh News & Observer. His website is at www.michaeljasper.net.