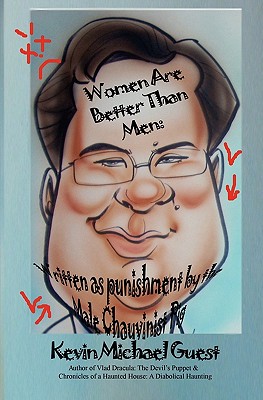 Women Are Better Than Men (Paperback)
Written as Punishment by the Male Chauvinist Pig: Author of Vlad Dracula: The Devil's Puppet & Chronicles of a Haunted
Createspace Independent Publishing Platform, 9781453639771, 104pp.
Publication Date: June 18, 2010
* Individual store prices may vary.
Description
Ladies, have you ever wanted to get back at your husband for his chauvinistic views? Well this woman has In the most productive manor (as only a woman could do), I have changed my husbands password to Star Trek Online and forced him to write this book. Laugh at his pathetic views on women; then critique his enlightened mind as he realizes how the female mind and body is superior to the male.
About the Author
Kevin M. Guest was born July 15, 1977. His passion for story telling often led him to day dreaming during school. In his off time he would spend hours writing short stories. He resides in Arlington, TX, luckily with his lovely wife Tammi and their uncorrupted son, Chris.