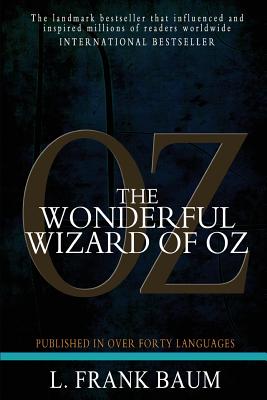 The Wonderful Wizard of Oz
Paperback

* Individual store prices may vary.
Other Editions of This Title:
Paperback (4/9/2015)
Paperback (5/29/2013)
Paperback (12/17/2013)
Paperback (11/29/2015)
Paperback (5/21/2012)
Paperback (12/19/2011)
Paperback (4/9/2013)
Paperback (2/25/2013)
Paperback (2/26/2012)
Paperback (10/5/2012)
Paperback (6/13/2017)
Paperback (12/5/2014)
Paperback (6/15/2018)
Paperback (9/1/2004)
Paperback (10/22/2018)
Paperback (11/11/2012)
Paperback (10/10/2014)
Paperback (11/16/2014)
Paperback (6/30/2018)
Description
The idea for The Wonderful Wizard of Oz, "a modern fairy tale," as Baum considered it, appeared in May 1900. The 10,000-copy first printing sold out in two weeks, and about 90,000 sold within the first year. In 1907, he told a reporter for the Grand Rapids Herald why he preferred young readers: "To write fairy stories for children, to amuse them, to divert restless children, sick children, to keep them out of mischief on rainy days, seems of greater importance than to write grown-up novels. Few of the popular novels last the year out, responding as they do to a certain psychological demand, characteristic of the time; whereas, a child's book is, comparatively speaking, the same always, since children are always the same kind of folks with the same needs to be satisfied.
Createspace Independent Publishing Platform, 9781453641224, 130pp.
Publication Date: June 18, 2010