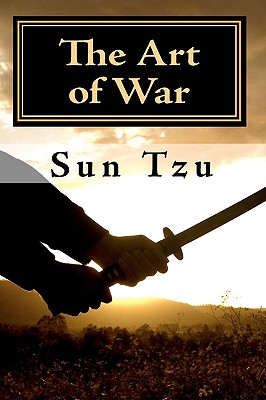 The Art of War
Total War Edition
Paperback

* Individual store prices may vary.
Other Editions of This Title:
Paperback (3/30/2019)
Paperback (5/2/2015)
Paperback (5/31/2012)
Paperback (6/6/2019)
Paperback (12/27/2013)
Paperback (3/27/2007)
Paperback (4/21/2010)
Paperback (9/29/2012)
Paperback (8/21/2011)
Paperback (9/12/2012)
Paperback (3/27/2007)
Paperback (4/23/2019)
Paperback (6/18/2018)
Paperback (3/3/2008)
Paperback (9/1/2014)
Paperback (7/6/2007)
Paperback (12/4/2015)
Paperback (5/9/2008)
Paperback (7/13/2019)
Description
Listed in the Marine Corps Professional Reading Program, The Art of War has influenced military tactics since being written around the 6th century B.C. by Sun Tzu. The book has been credited to tac-tics used by General Norman Schwarzkopf and General Colin Powell in the Persian Gulf War. The Art of War has also been linked to other military leaders such as Napoleon, Vo Nguyen Giap, Ho Chi Minh, and Mao Zedong. Although written by Sun Tzu as a military reference, The Art of War is full of advice that has helped people of all backgrounds to prepare for many of life's battles. The teachings of Sun Tzu go beyond the traditional battlefields and have been used in the boardroom, in sports, and anywhere challenges need to be faced and overcome.
Createspace Independent Publishing Platform, 9781453644799, 92pp.
Publication Date: June 20, 2010