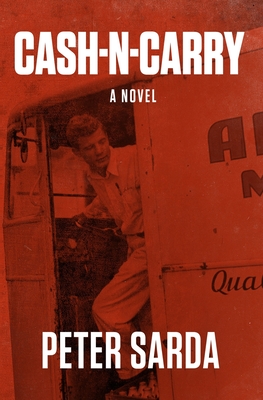 Cash-N-Carry (Paperback)
Createspace Independent Publishing Platform, 9781453645079, 324pp.
Publication Date: August 3, 2012
* Individual store prices may vary.
Description
Bakersfield, California, 1978. At a drive-thru dairy store off Highway 99, three lives have a rendezvous with fate.
For local trailer trash, Hanson's Cash-n-Carry is a dream job. For the confirmation class at St. Paul's, it's an entitlement. For a big-city cop with a drinking problem, it's a last chance.
When he's offered a job on the steps of church, young Frank Lehmann thinks he's moving up in the world. Nobody told him that Cash-n-Carry is a breeding ground for cops, criminals, and world-class lowlife. But don't let Mike McBride hear you say that. He's busy following in the footsteps of his estranged father, an alcoholic vigilante with a badge.
Just over the Ridge, LAPD Detective Tom McBride is looking for answers in a bottle. In a shootout ten years ago, he won his gold badge but lost his family. Today, he returns to the scene of the crime and rips open old wounds that send him over the top. When bright futures meet dark pasts, fate steps in and shows its hand. Getting there will make you laugh, cry, and cheer.
"Sarda's main strength lies in how he breathes life into the characters and their world, both of which feel fully lived-in and authentic. He conjures the '70s with unforced pop-cultural and social references that ground the story in the era without ever seeming like a laundry list of facts. Meanwhile, he crafts characters that feel at home in the times...."
--Kirkus Reviews