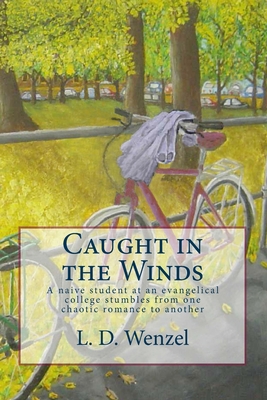 Caught in the Winds (Paperback)
Createspace Independent Publishing Platform, 9781453647875, 332pp.
Publication Date: October 26, 2010
* Individual store prices may vary.
Description
Morrie Schiller is a new philosophy student at an evangelical college in the Midwest. Try though he may, he just doesn't fit into the Christian campus scene. The girl he loves sees him only as a 'brother', and he's in the crossfire as religious extremists rage against the school. Add to the mix, he's haunted by an obsession to become a Roman Catholic.Enter Jack Joplin, a mysterious stranger, offering a "new" philosophy, promising to 'transcend' religious conventionality. Morrie accepts and is catapulted into adventures that go beyond his wildest dreams.Time was when Morrie only wanted to meet a nice Christian girl and settle down as an ordinary evangelical. However, the Socratic dictum: 'Know Thyself' seems to be his sacred calling. Spiritual maturity comes only by passing through the refiner's fire.
About the Author
L. D. Wenzel grew up in the Midwest and presently lives in Norway. He's a graduate from Wheaton College (IL) with a bachelor's degree in philosophy. He specializes in religious fiction, reflective with noir settings and suspense. Author website: www.ldwenzel.com