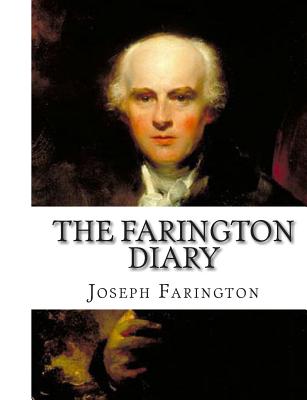 The Farington Diary (Paperback)
(Vol. IV.)
Createspace Independent Publishing Platform, 9781453654378, 338pp.
Publication Date: July 16, 2010
Other Editions of This Title:
Hardcover (9/10/1982)
Hardcover (9/10/1979)
Hardcover (12/11/1959)
Hardcover (12/11/1959)
Hardcover (6/16/1998)
* Individual store prices may vary.
Description
The fourth volume of Farington's Diary opens with the interesting and pleasant gossip of a house party in the Autumn of 1806 at Taplow Court, Lord Thomond's riverside residence. In two entries the Diarist gives significant pen-portraits of himself. The first self-sketch was made on October 5, before a dinner " off plate " at which champagne was carried round, claret, port, madeira and sherry being served afterwards. "I drank Sherry & Port," says Farington, " Lord Thomond chiefly Madeira." Pascoe Grenfell, M.P. for Great Marlow, was one of the guests and the host warned the others to " touch upon the conduct of Administration delicately as Mr. Grenfell is attached to Lord Grenville," who was then Prime Minister. To Lord Thomond, Farington replied, with characteristic caution, " I never express my sentiments on that subject till I hear those of others." On the following day a large party was to dine with Sir John Turner, and Lord Thomond said that Dr. Lawrence of " Rolliad " fame], Pascoe Grenfell, and Sir John Turner " wd. have all the talk to themselves so that the others . . . might be silent." Farington modestly answered: "I never liked to Hear the sound of my own voice but in small parties of those with whom I was well acquainted." Dr. Lawrence was a glutton as well as a talker, as we gather from the same entry: " It was said that we are to have a pike of 13 pounds weight. I Farington] sd. Dr. Lawrence having the reputation of being a large eater wd. make a figure at it. - They sd. His appetite is prodigious. Sir Wm. Scott's wife says that if the Doctor dines where there are sweet things none wd. be left for the next day." One more personal reference to Farington, this time in relation with Wordsworth. The incident must be given in the Diarist's own phrasing.