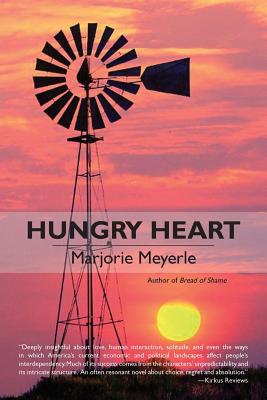 Hungry Heart (Paperback)
Createspace Independent Publishing Platform, 9781453678107, 316pp.
Publication Date: May 21, 2012
About the Author
Marjorie Meyerle is a Colorado writer. She is a regular Amazon reviewer, analyzing for the purpose of helping book groups identify key aspects of literary fiction. She is the author of "Bread of Shame," a literary novel, and a co-author of a historical book on Douglas County, Colorado, where she resides in a home abutting Castlewood Canyon State Park with her husband, Michael. She is the author of various articles, a three-time recipient of Fellowships to the Virginia Center for the Creative Arts, an Honorable Mention designate of Writers Digest's short fiction competition, and has twice placed in the Quarterfinals for the Amazon Breakthrough Novel Award. Marjorie has received numerous awards in Colorado and Virginia for her teaching of Advanced Placement English as well as devising English courses for students with disabilities. Marjorie has lectured nationwide on what makes a good teacher and how to identify substantive literature in a time of pop culture dominance. Visit her website: MarjorieMeyerle.com.
Advertisement