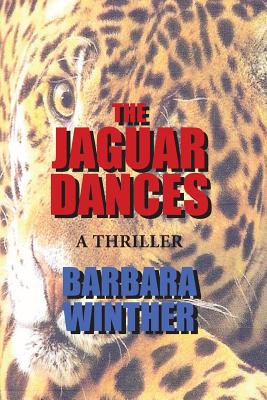 The Jaguar Dances (Paperback)
Createspace Independent Publishing Platform, 9781453710272, 230pp.
Publication Date: October 22, 2010
About the Author
Barbara Winther was born in Washington D.C. and lived her early childhood with her grandmother on an island in Maine. She graduated as an English Major from the University of California, Los Angeles (U.C.L.A) and did post graduate work at the University of California, Santa Barbara (UCSB), where she received her teaching credential. For ten years she taught elementary school. With her husband, she owned and operated Old Bear Trading Company, dealing in Native American art, which led to six years of teaching seminars for the University of California. An avid world traveler, she has written 53 one-act plays based on folklore from a multitude of cultures. In 2002 she was elected to the prestigious Society of Woman Geographers. A teacher, historian, travel writer and Native American art consultant, she has had articles published in each of these fields. A recent book she co-authored, "Let It Go, Louie-Croatian Immigrants on Puget Sound" won the Washington Museum Association's 2010 Award of Publication Excellence. She also writes musicals for children which have been produced in California and Washington (see oldbearpublishingcompany.com). Her fiction book, "The Jaguar Dances," won a first place award from the Pacific Northwest Writers' Association in the category of International Suspense/Thrillers. Besides traveling and writing, she enjoys playing tennis and visiting with her son and daughter-in-law. She lives with her attorney husband on an island near Seattle.
Advertisement