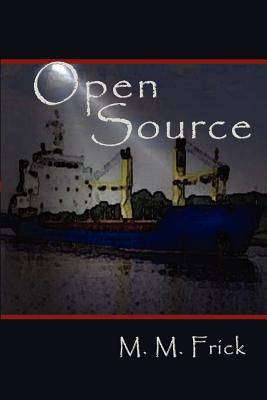 Open Source (Paperback)
Createspace Independent Publishing Platform, 9781453719985, 386pp.
Publication Date: July 30, 2010
* Individual store prices may vary.
Description
Based on actual events, OPEN SOURCE is a geopolitical thriller that follows Casey Shenk, a Savannah, Georgia, vending route driver with an insatiable curiosity, as he uncovers a black-market arms deal-gone-bad and the truth behind a high-level plot to shape world politics. Casey draws his evidence from open sources--by reading beyond the headlines. When his theorizing catches the attention of the wrong people and anonymous threats turn deadly, Casey looks to Susan Williams, an intelligent, but insecure, analyst for the New York-based consulting firm Intelligence Watch Group for help. The two soon find themselves in the crosshairs and fighting to save their own lives, while preventing an even greater injustice that could affect the balance of power in the Middle East and plunge the world headlong into the next Great War.
About the Author
Matthew M. Frick is an active duty Naval Officer who has lived overseas and traveled extensively throughout the Middle East and Europe. A prolific writer and author of several published articles and conference papers about the Middle East and maritime piracy, his writings have been referenced in journals, theses, and other media in over five different countries; including India, Russia, and Iran (translated into Farsi and located on the official Majlis website). A native of Stone Mountain, Georgia, he currently lives near Washington, DC, with his wife, two children, and a bluetick coonhound.