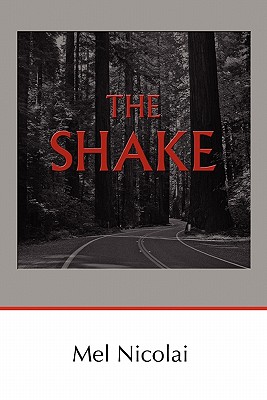 The Shake (Paperback)
Createspace Independent Publishing Platform, 9781453748831, 244pp.
Publication Date: September 27, 2010
* Individual store prices may vary.
Description
Kirkus Reviews gives THE SHAKE its coveted "Star" rating: "A philosophically inclined vampire turns gumshoe and investigates an unsolved murder. "Although the vampire element is obviously significant, the book is more a thinly veiled noir mystery. Nicolai's writing is contemplative but lean and stylish, his characters cynical, the tone decidedly unsentimental. The protagonist references Zen master Aitken in one passage, remarking, "the point isn't to clear up the mystery, but to make the mystery clear." It's a quote that exemplifies this intriguing narrative blend of philosophy and crime fiction. While the author doesn't expand the vampire mythos in any significant way, he creates a story that succeeds on numerous levels-one that is simultaneously thought-provoking and relentlessly entertaining. "An utterly readable fusion of vampire fiction and labyrinthine whodunit powered by a highly intelligent narrative containing deep existential speculation and numerous philosophical references; Anne Rice meets Dashiell Hammett at a Zen Buddhist monastery.
About the Author
Mel Nicolai lives with his wife in Carmichael, California.