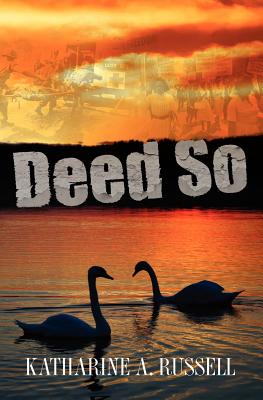 Deed So (Paperback)
Createspace Independent Publishing Platform, 9781453775035, 440pp.
Publication Date: November 18, 2010
* Individual store prices may vary.
Description
It is 1962, and Agnes Hayden Bashford, Haddie, a brainy Southern teen from a tradition-bound family, dreams of breaking free from suffocating expectations placed on girls and from Wicomico Corners. She vows to escape to the exhilarating world beyond its narrow borders, like her handsome, older friend Gideon Albright who is going to Vietnam. A series of shocking incidents brings the outside world crashing down on her peaceful village, exposing long-buried family secrets and setting Haddie on a collision course with an unstable firebrand who will have to silence her to protect his identity. Haddie witnesses the fatal shooting of a black teen by a white down-on-his-luck farmer trying to protect his retarded son. The resulting murder trial attracts outside agitators and political aspirants, and pits townspeople against each other. Excited about being a witness in the trial, Haddie sees her moment of notoriety dissolve into frustration and discomfort and tragedy claim the people around her. The racially-charged case exposes civic fault lines and secrets within Haddie's own family, shattering her comfortable home life, and unleashes an arsonist who terrorizes the community by night. In Deed So, a young girl and an entire town lose their innocence in the last year of innocence, the year before the Kennedy assassination, the civil rights struggle, feminist activism and the Vietnam War changed America forever.
About the Author
Katharine A. Russell enjoyed over thirty-five years in marketing and communications management in the biotechnology industry before becoming a novelist. Russell received her bachelor's degree from Northwestern University, her master's degree in journalism from Boston University, her master's of business administration from the Kellogg School of Management, and earned her certificate in creative writing from the UCLA Extension Writers' Program. She is the author of the Pointer Mystery Series written under the pen name, Kath Russell.