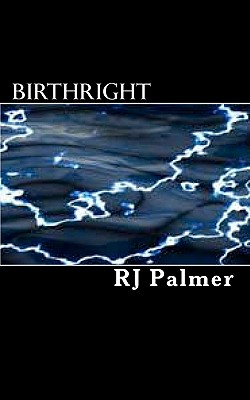 Birthright
Paperback

* Individual store prices may vary.
Description
One beleaguered man... In the bitter cold of an unseasonable Colorado winter, Raine Donnelly's life is turned hopelessly upside down. Machines malfunction and electricity goes haywire, and that's just the beginning. The doctors think it's a brain tumor and he's hallucinating but if that's the case, why is someone trying to kill him? Isn't one scared and dying man relatively harmless? One woman living in no man's land... Raine's widow Sierra is planning a vacation to Colorado with her twin daughters, Renee and Elizabeth who have been insisting that they're going to visit their dead father and ruining Sierra's calm. It took her a long time to piece her life back together after he died and for them to refuse to accept the truth is tearing her apart. An inevitable chance encounter... When their worlds collide all hell breaks loose and Raine must find a way to piece together the fragmented truth of his past without getting all of them killed...
Createspace Independent Publishing Platform, 9781453786079, 540pp.
Publication Date: August 31, 2010
About the Author
Hi there. I'm R.J. Palmer and I'm told that I should write a little something about myself at which point I should probably tell you that if you slog through this I give you kudos, you've done very well. You see, there is nothing the least bit interesting about me and in truth sometimes I believe that I live vicariously through characters of my own creation in which case I should probably seek professional help straightaway. I could bore you with dry facts recited by rote but that would be contra-indicative of my personality type which demands that I at least make this somewhat interesting regardless of the enormity of the task involved. Easier said than done I can assure you. Good God, you guys want to know MORE about me? Okay, fine then. Here goes. My husband has longish brown hair and pretty hazel eyes. Ooohhhh, wait. That had nothing to do with me, did it? You can blame Wodke Hawkinson for this bio because you really got me onto having to think about the least related answer while tying it all together. Should I get more serious now? Nah! Here's the 411 on the Head Wingnut in Charge...Or at least I am in my head. I'm an awesome writer and I buy in bulk whenever possible because the dozens of kids that I have eat a LOT! Okay, so that was a bit of an exaggeration but they seem like dozens when they all get going. Can I get an "Amen?" And why does it seem like all of them like to get an ornery attitude at the exact same time? Do they synchronize their watches and plan this stuff ahead of time? One of my favorite colors is that orangey yellow of the school bus even though it's a horrible eye sore. Okay, now that you all know I'm a writer with a husband and children, I could let you know that I like to drink Guinness stout and I got mad when they took the widget out of the bottle. You know, that little plastic thingy that made noise when you were getting the stuff that looks like coffee grounds (Mmmm...coffee) out of the bottom of your beer bottle. I think people decided that the widget took up too much space that could've been better used for more beer. Not that I don't understand, I guess I just like crunchy beer or something like that. I like to chew that last swallow of my stout. I'm going to stop this bio before it gets any more idiotic. You can find me at http: //rjpalmer.blogspot.com