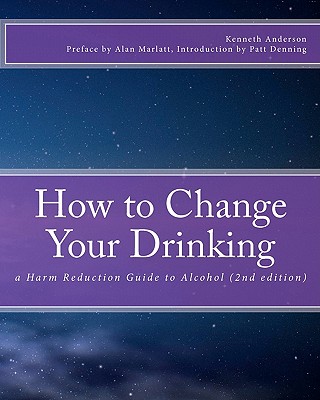 How to Change Your Drinking (Paperback)
a Harm Reduction Guide to Alcohol (2nd edition)
Createspace Independent Publishing Platform, 9781453830604, 288pp.
Publication Date: October 5, 2010
* Individual store prices may vary.
Description
Harm reduction is the single most effective approach to drug and alcohol problems because harm reduction uses pragmatic, evidence-based strategies that work. This book is the first comprehensive compilation of harm reduction strategies aimed specifically at people who drink alcohol. Whether your goal is safer drinking, reduced drinking, or quitting alcohol altogether, this is the book for you. It contains a large and detailed selection of harm reduction tools and strategies which you can choose from to build your own individualized alcohol harm reduction program. There are many practical exercises to help people change their behaviors, including risk-ranking worksheets, drinking charts, goal choice worksheets, and many more. There are also innumerable practical tips from folks who "have been there" and have turned their drinking habits around for the better. This book exemplifies the harm reduction principles of "meeting people where they are at" and encouraging people to change in ways which they choose for themselves. This book can either be used as a self-help manual for people working on their own or by people who are participating in a harm reduction support group. BETTER IS BETTER.
About the Author
Kenneth Anderson is the founder and CEO of The HAMS Harm Reduction Network. HAMS is the first world-wide, harm reduction-based support group specifically for people who drink alcohol. HAMS is lay-led and free-of-charge. Mr. Anderson has worked in the field of harm reduction since 2002. His wide range of experience includes serving as Director of Online Services at Moderation Management, and working "in the trenches" of harm reduction doing needle exchange in Minneapolis. He has presented at the National Harm Reduction Conference and has been a regular guest speaker at the Harlem Hospital Harm Reduction Program, The Lower East Side Harm Reduction Center, and many other venues. Mr. Anderson is a member of The International Center for Clinical Excellence, the Global Alcohol Harm Reduction Network, and the International Harm Reduction Association. He holds a masters degree in linguistics from the University of Minnesota and is currently pursuing a masters degree in psychology and substance abuse counseling at the New School for Social Research in New York City.