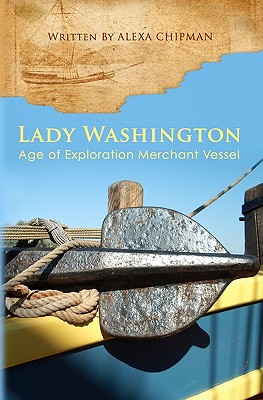 Lady Washington (Paperback)
Age of Exploration Merchant Vessel
Createspace Independent Publishing Platform, 9781453842089, 134pp.
Publication Date: September 18, 2010
* Individual store prices may vary.
Description
Lady Washington was the first American sailing vessel to sail round the horn and a make landing on the Northwest Coast. She was the first to arrive in Japan, and among the earliest merchant vessels flying American colors to enter the world of international trade. From her indefatigable early years as a privateer fighting for the freedom of the colonies, to her adventures along unexplored coasts, she represented what it meant to be American. In this compelling new book, she is given her own narrative and well-deserved place in history.
About the Author
Alexa Chipman has a bachelor of fine art from Dominican University, is the author of the popular radio drama series Maudelayne and has been nominated for five Parsec awards. She is the creator of the Kelmah novel trilogy and has had several papers published in the Silver Leaves Journal. For more information, visit: http: //imaginationlane.ne