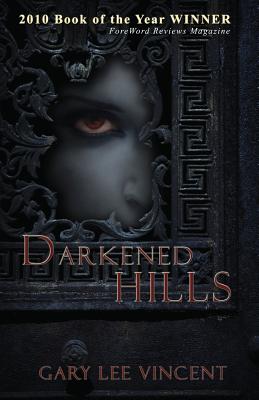 Darkened Hills (Paperback)
Createspace Independent Publishing Platform, 9781453844854, 278pp.
Publication Date: October 16, 2010
* Individual store prices may vary.
Description
"2010 Book of the Year WINNER"
- Foreword Reviews Magazine
A tale of gripping psychological horror
When evil descends on a small West Virginia town, who will survive?
Jonathan did not start out his life to become a rambler, it just worked out that way. William was a troubled youth with something to hide. Both were from Melas, a small town tucked away in the West Virginia hills... a town where disappearances are happening more and more frequently.
After the suicide of a wanted serial killer, the townsfolk thought the nightmare was over. But when a centuries-old vampire is discovered they find out the hard way it's just getting started.
Dark secrets can only stay hidden for so long and when the devil comes to collect, there will be hell to pay. Can Jonathan and William find a way to stop the vampire before it's too late? Find out in Darkened Hills
Darkened Hills is a gothic vampire novel written in the spirit of Dracula with much more sinister characters and eroticism then the old Victorian classic.
This is Book I of Darkened: The West Virginia Vampire Series by Gary Lee Vincent.
About the Author
Gary Lee Vincent was born in 1974, in Clarksburg, West Virginia, where he lives with his wife Carla and daughter Amber Lee. He is a graduate of Fairmont State University and Columbus University. Vincent holds a Ph.D. and M.S. in Computer Information Systems and a B.S. in Business Administration Management and Psychology. His interests include music, travel, photography, technology, art, and creative writing.