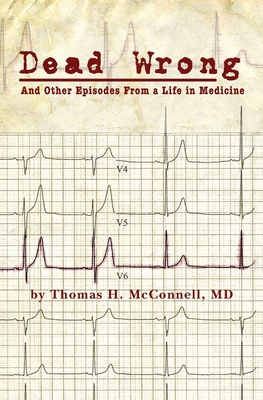 Dead Wrong: And Other Episodes from a Life in Medicine (Paperback)
And Other Episodes from a Life in Medicine
Createspace Independent Publishing Platform, 9781453845707, 214pp.
Publication Date: July 28, 2011
About the Author
Thomas H. McConnell, III was born at "old" Parkland Hospital in Dallas in 1937. His initial education was in rural East Texas, in the public schools of Sulphur Springs. He received his undergraduate education at Rice University and his M.D. degree from the University of Texas Southwestern Medical School in 1962. In 1962-63 he was an intern at the University of Mississippi Hospital in Jackson. From 1963-65 he served as a Medical Officer in the U. S. Army, first as a General Medical Officer in the Pentagon and later as Battalion Surgeon with the 101st Airborne Division. He returned to Dallas in 1965 for training in pathology at the "new" Parkland Hospital and UT Southwestern. He was a private practitioner and laboratory entrepreneur from 1969-1991. In 1997 he accepted a teaching appointment in the pathology department at UT Southwestern, where he remains on the faculty. He is author of The Nature of Disease (2007), a textbook of pathology, and is co-author with Kerry Hull of Human Form, Human Function (2010), a textbook of anatomy and physiology. He lives in Dallas with Marianne, his wife of 48 years, and two West Highland White Terriers.
Advertisement