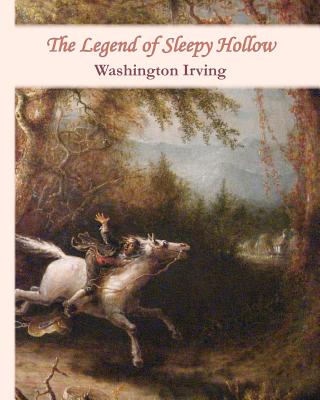 The Legend of Sleepy Hollow
Paperback

* Individual store prices may vary.
Other Editions of This Title:
Paperback (6/13/2017)
Paperback (2/20/2020)
Paperback (6/3/2017)
Paperback (2/1/2019)
Paperback (3/17/2007)
Paperback (9/23/2015)
Paperback (9/12/2008)
Paperback (12/5/2011)
Paperback (11/5/2015)
Paperback (11/27/2017)
Paperback (8/8/2018)
Paperback (2/24/2013)
Paperback (11/23/2015)
Paperback (2/14/2020)
Paperback (9/1/2004)
Paperback (1/3/2019)
Paperback (11/4/2018)
Paperback (4/20/2013)
Paperback (4/22/2015)
Description
Written in 1820, Washington Irving's The Legend of Sleepy Hollow is one of the earliest pieces of American fiction still in circulation. The story follows Ichabod Crane, a strange and superstitious teacher, who seeks to win the affection of Katrina Van Tassel, the daughter of a wealthy farmer in the town of Sleepy Hollow. Upon leaving a party hosted by the Van Tassels, Crane is chased by a Headless Horseman -- the ghost of a Hessian soldier, and disappears. While Katrina is left to marry Crane's rival, Brom Bones, the reader is left to interpret the mystery of the horseman. Irving's work ranges from thrilling, to clever and humorous, to hauntingly vivid as he moves throughout the tale.
Createspace Independent Publishing Platform, 9781453857564, 28pp.
Publication Date: September 29, 2010